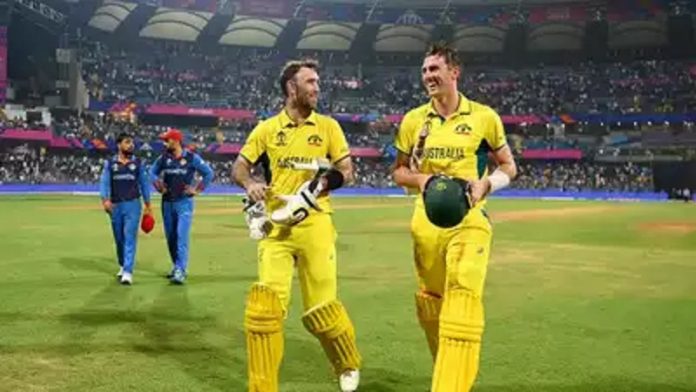 The ongoing cricket World Cup has slowly but steadily lived up to its billing as one of the marquee events in the sporting world. There are a few matches that have produced remarkable results using individual as well as team performances defying logic and precedence. Of course, cricket pundits never miss an opportunity to express their oft-repeated maximum of the game being endowed with uncertainties. And the adage is asserting itself in some of the matches played so far with predictions getting turned upside down. We have seen how the defending champions like England are languishing at the bottom of the points table which none expected. Likewise, hitherto considered as minnows Afghanistan team has produced some unbelievable results as well.
PC: Cricket Addictor
Mind you, Team Afghanistan is the much-improved outfit going by the performances in the entire tournament. Team Afghanistan appears to have outplayed some of the established teams like Sri Lanka and Bangladesh. Simply put, they have come a long way over the last few years since the batting component at the top is delivering quite consistently. Their strength was always spin bowling and with the addition of a few competitive pacemen, Team Afghanistan looks more rounded. No wonder, they have defeated more fancied teams like Pakistan, England, and Sri Lanka with ease. They were in a position to defeat the five-time champion side like Australia in the recently concluded league match as well. But floundered the opportunity due to inexperience.
Set a formidable target of 291, the Kangaroos were tottering at 91 for 7 with most of their famed batsmen back in the pavilion. The opening pace bowling from Afghans was fantastic with prodigious swing unsettling the Aussie batsmen. When it looked like everything was over for the Aussies, the mercurial and maverick allrounder Glen Maxwell produced an incredibly marvelous inning of undefeated 201 of 128 deliveries which should go down as one of the most remarkable ODI batting displays ever witnessed. Yes, fortune did favor the Aussies when Maxwell was dropped during the initial stage of his innings. But that aberration cannot take away the sheer brilliance showcased by Maxwell in destroying the Afghan attack by crossing the line with deliveries to spare.
PC: ICC
Cricket fans would have noticed Maxwell was cramping up and he batted on one leg producing an astonishing array of strokes. He scored 21 boundaries and 10 sixers to seal the win for the Aussies in the company of captain Pat Cummins who remained not out on 12 of 68 deliveries. The partnership yielded an unbelievable 202 runs between the two. Surely, this knock should count as miraculous that can only be produced by someone of the caliber of Maxwell. No wonder, Sachin was effusive while describing the knock as Max Pressure to Max Performance. Yes, fans and spectators have witnessed the miracle of an inning and should consider themselves fortunate. Afghans would gain from this experience which should stand them in good stead.