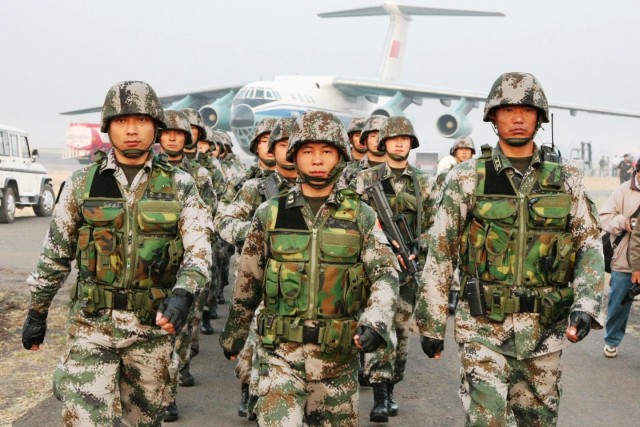 Army, Navy and Air Force are three main sectors of defense that provide security to a country. The Army takes the responsibility of handling everything that is happening on the land and hampering the security of the nation; while the Air Force and Navy are responsible to take care of air and water related attacks.
So taking just an Army into consideration, here is the list of top 10 most powerful armies in the world: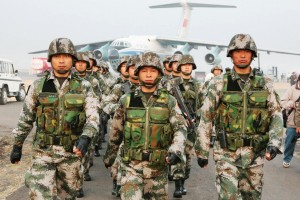 1. China
China is on top of every nation in terms of weapons as it has the most powerful army in the world today. There are altogether 9,150 Tanks, 2,285,000 Active Military, 510,000 Reserve Military and 4,132,000 Paramilitary Forces. China also has 250 Nuclear Weapons and 68 Military Satellites as well.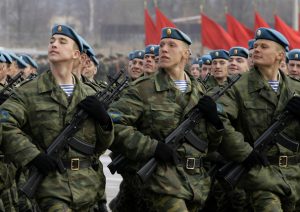 2. Russia
Russians are on the second number in the list of having most powerful army in the world. Altogether currently Russia has 15,398 Tanks, 766,055 Active Military, 1,545,200 Reserve Military and 510,000 Paramilitary Forces with 7,700 Nuclear Weapons and 74 Military Satellites.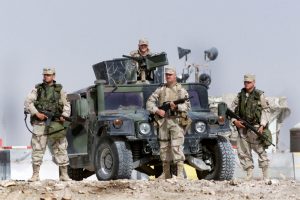 3. USA
It might look strange to you, but yes, the USA is on third number after China and Russia. Their army capabilities include 8,848 Tanks, 1,361,755 Active Military, 850,880 Reserve Military and 14,000 Paramilitary Forces with 7,100 Nuclear Weapons and 123 Military Satellites.
4. India
If you are an Indian, then this is a news for being proud to be an Indian, for India ranks fourth in the list of top 10 most powerful armies in the world. The Indian defense owns 6,464 Tanks, 1,325,450 Active Military, 1,155,000 Reserve Military and 2,288,407 Paramilitary Forces. India also has 100 Nuclear Weapons and 5 Military Satellites.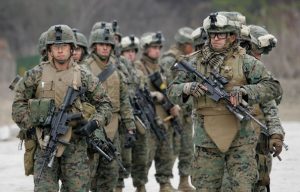 5. North Korea
North Koreans also find its place on the fifth spot by spending most of its GDP on defense sector of the country. North Koreans have 4,200 Tanks, 1,190,000 Active Military, 600,000 Reserve Military and 5,889,000 Paramilitary Forces in their weapon bag with 10 Nuclear Weapons but no Military Satellites.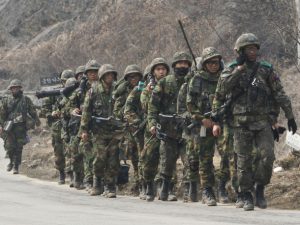 6. South Korea
After North Korea, its South Korea now on the list at the sixth spot. Their defense package includes 2,381 Tanks, 630,000 Active Military, 2,970,000 Reserve Military and 130,000 Paramilitary Forces. Currently they don't have any Nuclear Weapon or Military satellite with them.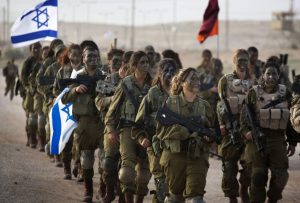 7. Israel
Having 4,170 Tanks, 176,500 Active Military, 465,000 Reserve Military and 8,000 Paramilitary Forces, Israel are on 7th Other than above military weapons, Israel also has 80 Nuclear Weapons and 8 Military Satellites with them.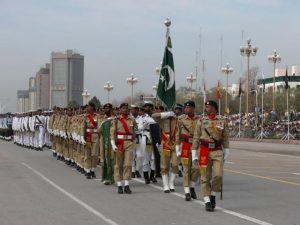 8. Pakistan
If you are an Indian, then don't take your neighboring country lightly. Pakistan also has a powerful defense with them. They have 2,924 Tanks, 643,800 Active Military, 500,000 Reserve Military and 304,000 Paramilitary Forces together with 110 Nuclear Weapons but no Military Satellites.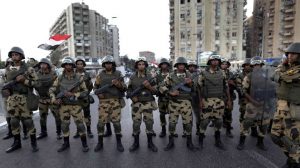 9. Egypt
Egyptians are also one of the most powerful armies in the world. Their land defense includes 4,624 Tanks, 438,500 Active Military, 479,000 Reserve Military and 397,000 Paramilitary Forces with no Nuclear Weapons and Military Satellites.
10. Iran
With 1,658 Tanks, 523,000 Active Military, 350,000 Reserve Military and 40,000 Paramilitary Forces, Iran falls last in the list. They don't have any Military Satellites with them and their Nuclear Weapons number is still unknown.
Please note this list has been prepared keeping Active & Reserve Military force and Paramilitary forces of a country in mind. Most of these countries spend millions of dollars in maintaining their strong army power. In future you might see other countries joining the list as well.
Image Source– Bing