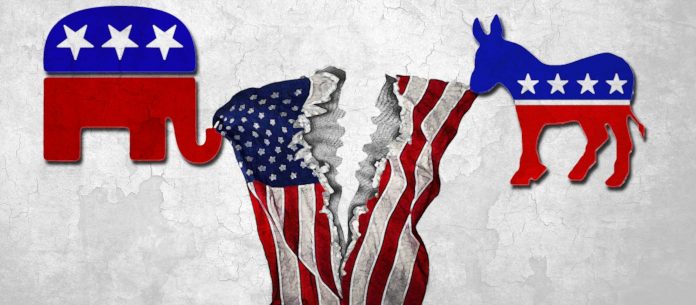 The political landscape in India is highly pitched dishing out monikers like secularism, communal, minority appeasement, regional outfits, the messiah of backward classes, reservations, quotas, incentives, and of course, promises made in the form of election manifestos. It is not out of place to mention that whatever elections are held in the country largely revolves around these issues in one or the other forms and/or as a combination of the same. No elections can be fought or won without having to take recourse to these matters by whipping up emotions as the D-Day fast approaches. The compulsions to stay relevant and consolidate trusted vote banks force our political parties to completely embrace the tried and tested methodology to reap desired results.
PC: Giulio Ercolessi
People in the know would nod in agreement that the narrative has not undergone many changes over the past couple of decades even as the aspirational society marches ahead in tune with the fast-evolving world around us. The labyrinth of caste equations so widely prevalent in our society entails political parties embracing polarization as a trusted tool to garner support even if it results in antagonizing other castes/groups. The permutations and combinations are complex to comprehend. The mushrooming of several regional parties who are no less powerful than some of the national parties indicate how the political plot unfurls. Trust me, this will not see any changes either in the coming years as well. Simply because none of the political parties would wish to let go of an opportunity to further strengthen even if it is viewed as polarizing tactics by the pundits.
Now, the Representation of the People Act deems as a corrupt practice any political attempt to promote hatred on the grounds of religion, caste, etc. No wonder, every poll event witnesses election commissioners getting exhausted trying to keep up with complaints galore citing candidates or their agents falling foul of these well-intentioned guidelines. There is a catch here though. These guidelines come into force when the model code of conduct kicks in. Till then, the political parties are within their rights to pursue whatever they wish to unless self-restraint is exercised. This is very unlikely, as each party would want to whip up emotions that go a long way in ensuring vote banks so assiduously built over decades is intact.
PC: LYNSI BURTON
As the country prepares for ensuing assembly elections, including the mercurial Uttar Pradesh, in the coming year, expect political leaders to go full throttle in the months ahead. Religious rhetoric on the lines of caste will see a definite rise as also calls for focusing on more relevant matters like quality education, improved health infrastructure, employment opportunities, and poverty alleviation. We all know it amounts to nothing but wishful thinking. Exhorting political parties to stick to mere developmental concerns alone will yield no tangible responses as the dynamics of electoral politics in the country do not allow so if it is construed as ideal. Therefore, dear countrymen, let us not waste our energies in expecting anything different. No harm in preparing to trust our instincts in choosing who would be representing us and hope for the best.