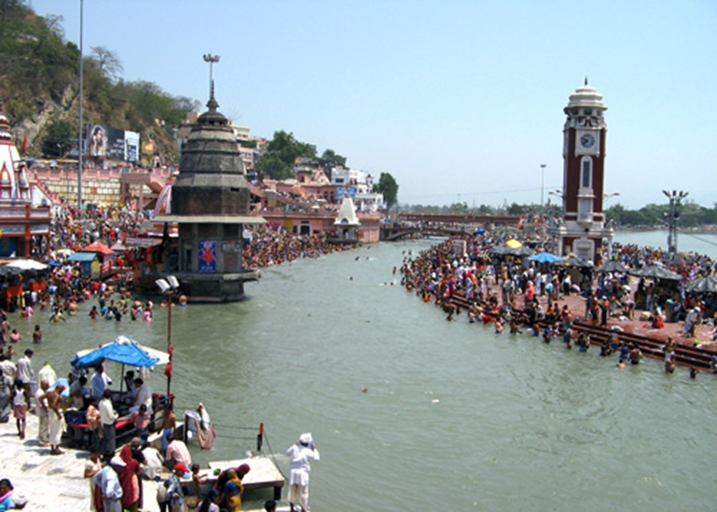 Haridwar is one of the religious places to visit in India. It is the most sacred place of the Hindus. It is located in the state of Uttarakhand. People also say Haridwar is Gateway to God. Haridwar is most famous for a holy dip in the Ganga River. It is one of the most important holy places, especially for Hindus. And they believe everyone must visit Haridwar once in their lifetime. Here are some places to visit in Haridwar.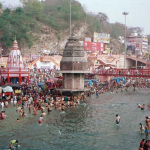 1. Har Ki Pauri: It is the one of the most famous places to visit in Haridwar. It is believed that if a person takes a dip in the water in this ghat then he is relieved from all his sins. The landmark of this ghat is the footprint of Lord Vishnu at this point. This ghat is also famous because it is the location of Kumbh Mela and Ardha Kumbh Mela.
2. Chandi Devi Temple: It is one of the most ancient temples in India located at the top of Neel Parvat. It is visited by thousands of people during Navratras and Kumbh Mela. It is also known as Siddh Peetha as it has the power to fulfill the wishes of people.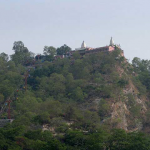 3. Mansa Devi Temple: This temple is located atop of Shivlik Parvat. The main temple has two idols of goddess one idol is having 8 arms and another is having 3 mouths and 5 arms. The wishes of devotees are fulfilled if they tie a holy thread on the branch of a tree and when their wish is completed they have to come back to untie it.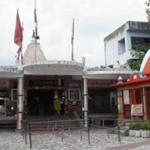 4. Maya Devi Temple: It is one of the ancient Shakti peetha in India. And one of important places to visit in Haridwar. This temple was built in the 11th century. It is believed that Sati Lord Shiva's wife naval and heart had fallen at this place where this temple is standing today.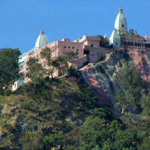 5. Pavan Dham: it is one of the popular tourist place in Haridwar. It is fully made of glass pieces. It is very famous for its unique architecture. It was constructed by Swami Vivekanand Maharaj.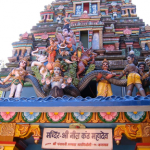 6. Neelkanth Mahadev Temple: This temple is visited by devotees throughout the year. According to ancient times this is the place where Lord Shiva drank venom during Sagar Manthan. Due to which his throat became blue and he was given the name NeelKanth.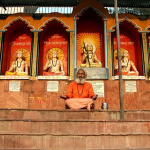 7. Sapta Rishi Ashram: Kashyapa, Vashisht, Atri, Vishwamitra, Jamadagi, Bharadwaja, and Gautam these are the seven Rishi's who meditated at this place. Ganga has split herself into seven different streams as not to disturb these Rishi's meditations.
8. Neel Dhara Pakshi Vihar: It is a bird sanctuary which is located at Bimodal Barrage of Haridwar. During the winter season it is like home to many migratory birds. It is an ideal place to see and feel nature's beautiful creation. It's like heaven falls here for bird lovers.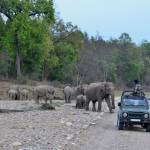 9. Rajaji National Park: It is around 10kms from Haridwar. It consists of around 23 species of mammals and 315 avifauna species. You can also see bears, panther, elephant, tiger, barking deer. Python, etc. elephant safari is also available there. it is also considered as one of good places to visit in Haridwar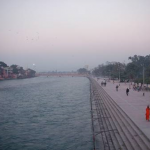 10. Vishnu Ghat: it is one of the most visited and sacred Ghats in Haridwar. As it is said Lord Vishnu has taken a holy dip in the water of this ghat. And so it is named Vishnu ghat. The water of this ghat is so powerful that it will relieve all your sins if you take a holy dip in it.
It is said Haridwar is gateway Char Dhams of Hindus. There are many other places to be visited in Haridwar but these are mostly visited by people. Everyone should visit Haridwar and see the ancient Temples and the city of the Gods once in a lifetime.
Image Source: Image1, Image2, Image3, Image4, Image5, Image6, Image7, Image8, Image9, Image10