Yeah, you heard it right! One of the most talented actors of Hollywood, Leonardo DiCaprio is all set to receive an Oscar from his Serbian fans. The actor is already nominated for the Oscars 2016 for 'The Revenant'.
Leonardo DiCaprio getting an Oscar!
Undoubtedly, Leonardo is one of the highly respected and talented actor Hollywood industry has ever seen. But he is yet to receive the most coveted recognition, 'The Oscars', for his outstanding contribution to the Hollywood film industry. Due to his sheer talent and hard work, he has been nominated several times for the Oscars in the past, but has never won the trophy!
However, it looks like that the wait for Leonardo as well as his fans is finally getting over this year. It's because even if he does not finally win for 'The Revenant', then also he will get an Oscar all the way from Serbia by his Serbian fans!
'The Oscar For Leo' campaign!
A group of his fans from the Siberian region of Yakutia are running a campaign named, 'The Oscar For Leo'. For this they are gathering gold and silver, which will be melted down and then converted into an Oscar statue for him. They are doing this because they feel bad about Leonardo not winning Oscar till date, and by awarding him with this Oscar, they want to show their appreciation for him.
The woman behind the 'The Oscar for Leo' campaign, Tatyana Yegorova told, 'Yakutia praises high-quality cinema and considers DiCaprio to be an actor who can inspire and delight his audiences'.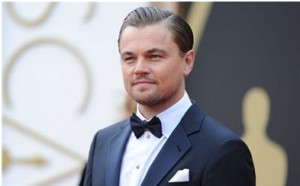 The difference between the two Oscars!
The Yakutia version of the Oscar statuette will gonna vary slightly from the original one. Instead of gripping a crusader's sword, the Yakutia Oscar's head will be looking towards the sky. Its because 'when a person looks at the sky, the stars, only then does he realize his true purpose and become a part of nature', as explained by Yegovora.
She further added, 'The figure will also hold a traditional three-legged goblet, a Choron, which symbolizes peace and expresses the people's love for the actor'.
Donations from around 100 people!
According to Yegovora, so far around 100 people have donated valuables for this campaign. Also, this Oscar will not be a real Oscar; but it's just as valid a prize for Leonardo's efforts in 'The Revenant', said Yegovora.
The Oscars will take place on 28th February, 2016 in Los Angeles. Leonardo is heavily tipped to finally take home the Oscars for his role in 'The Revenant'. However, he will be facing some really stiff competition from Eddie Redmayne for 'The Danish Girl', Bryan Cranston for 'Trumbo', Michael Fassbender for 'Steve Jobs' and Matt Damon for 'The Martian'.