Did you like Caitlyn Jenner's "I Am Cait"? Well then this news would surely disappoint you. Today Bruce Jenner (adopted her name as Caitlyn in July 2015) who embraced her life as a woman in April 2015 has revealed that there will not be a third season for the popular TV show. The show had debuted with 2.5+ million viewers on July 26, 2015 but it's second season didn't receive the same response as the first season did. Some episodes of the second season saw less than 500,000 viewers due to which Caitlyn and E! have decided to mutually end the TV series. In this article I will tell you about some interesting facts about Caitlyn which you may not know.
5 Interesting Facts About Caitlyn Jenner
1. I Am Cait
First, for all those of you; who doesn't follow her TV series. "I Am Cait" is a reality show which used to air on E! network. It showed the life of Caitlyn after her gender transition. The show had debuted on 26th July 2015 and ended on 24th April 2016. The two seasons comprised of 16episodes and the critical reception was mostly positive.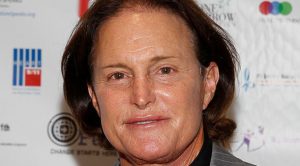 2. Bruce Jenner A Retired Olympian
Caitlyn was known as Bruce Jenner and is a retired Olympian. She won a gold medal at 1976 Olympics Decathlon gaining a lot of fame as an "American hero". She had also set a third successive world record while winning the Olympics.
3. Jenner's Past Relationships
Jenner had three ex-wives, Kris Jenner, Chrystie Crownover and Linda Thompson and has six children. Apart from "I Am Cait" she has been appearing on another reality television series named "Keeping Up With The Kardashians" since 2007.
4. Jenner Revealed Her Identity In 2015
Jenner had revealed about her identity in April 2015. She said in the interview with 20/20 that she had been dealing with gender dysphoria since her childhood. She had taken hormone therapy for many years but had stopped it when her relationship with Kris Kardashian became a lot serious. She also says that she was always attracted to women, and believes that life of a woman is more about mentality and lifestyle.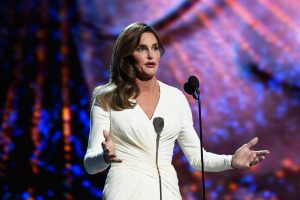 5. Awards & Recognition
Talking about Caitlyn's reception; she has won quite a many awards which includes Social Media Queen(Teen Choice Awards), Glamour Women Of The Year(Glamour Magazine), Barbara Walter's Most Fascinating Person of 2015 and was also named eighth person of the year in Times Magazine.
Caitlyn had said once that a part of the reason of her being so visible is that she wanted to bring up attention to gender dysphoria. For all her fans you can still catch her on Keeping up with the Kardashians.
Image Source: Image 1 & Featured Image, Image 2, Image 3, Image 4, Image 5.