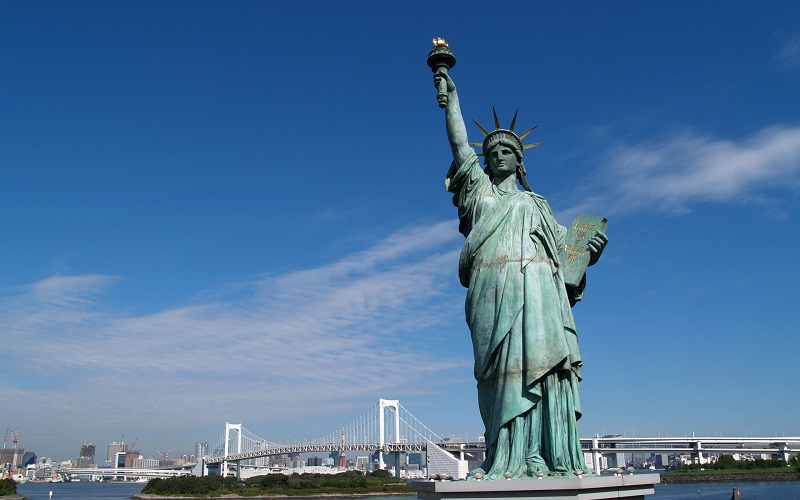 New York is definitely one of the most happening and exciting cities in the world. It is one city where you have so much to see, so much to explore and so much to visit and it would definitely amaze you. Right from Times Square to Madison Square Garden; everything has some thing interesting which makes us even more excited about the wonderful city. New York has been the center point of shooting movies and popular TV shows which tells us about the popularity which this city enjoys among the American people. Like I said before there are hundreds of places which you can go and visit in New York. To save your harassment, I am listing down 5 places which you should definitely visit when you visit New York.
5 Places Which You Should Definitely Visit In New York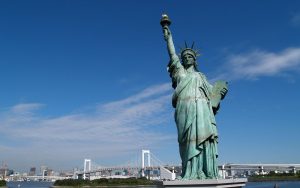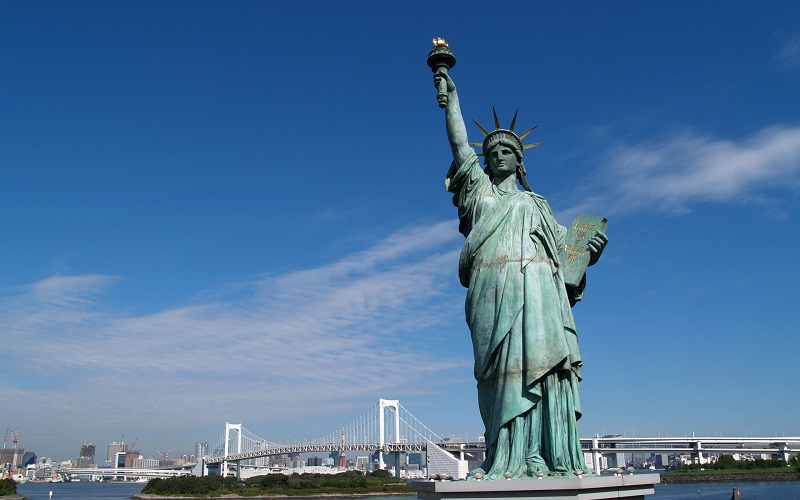 1.Statue Of Liberty
You can find this great monument in New York harbor, this is a UNESCO world heritage site and has over 3 million visitors every year. The statue is a symbol of freedom and of the United States. The statue is a gift to the United States from the people of France.
You won't be charged any thing for entering the national monument however, there is a coast for the ferry services which all visitors have to use; since, there is private ships do not dock at the Island.
2.Empire State Building
Empire State Building is located in Manhattan, the height of the building is(including the top of the building) 1,454 feet. There are 103 floors with 73lifts in the building. It was the world's tallest building for nearly 40years until the record was surpassed by World Trade Center in 1970. The same World Trade Center which had suffered an terrorist attack in September 9/11 attacks. It is currently the 29th tallest building in the world and 4th tallest building in the United States.
3.Times Square
Times square is located in Manhattan and this is one place which you can't afford to miss visiting it in New York. It is referred to as the center of the universe, the great white way due to large pedestrian intersections and the amount of tourism it attracts. It is estimated that around 50 million people visit this place annually. If you are planning to visit this place during New Years then make sure you watch the ball drop at midnight.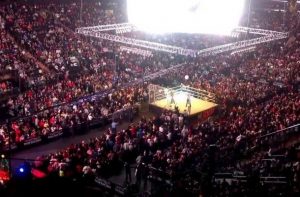 4.Madison Square Garden
Madison Square Garden, is a multi-purpose indoor arena situated in Manhattan. You may find it strange so as to why I am talking about an Indoor stadium. Well, this stadium is the oldest and most active sports facility in New York metropolitan area. If you are a pro-wrestling fan then the first ever WrestleMania was held here. WWE holds live events and major events from time to time here, so if you are lucky enough then grab a ticket.
5.Brooklyn Bridge
Brooklyn Bridge is the oldest bridge in the United States. The construction of the bridge was completed on 1883 and it connects Manhattan and Brooklyn by spanning the east river. It was also the first steel-wire suspension bridge constructed. Make sure you pass through this bridge, it is a experience of a life time.
So, these are the 5 places which you should definitely visit in New York. But like I said before there are hundreds of other places which you can visit here, so if you have the time and patience please go and visit other trending places. New York is definitely a great city, and you should visit it at least once in your lifetime
Image Sources: Image 1 & Featured Image, Image 2, Image 3, Image 4, Image 5.