The global community is quite aware that how the Chinese leadership goes about infiltrating foreign shores through its propaganda machinery to spread chaos and unrest to disturb the smooth functioning of the administration. Of course, the entire world is also aware of how the Dragon Nation is intent on spreading its ambitious, aggressive, intransigent, and devil-may-care attitude toward the accepted rules-based world order. The Chinese expansionist agenda has only offended several countries including the neighbors. As you are aware, the Chinese unprovoked incursions in the Galway Valley and the subsequent piling up of men and materials along the Eastern borders are well documented.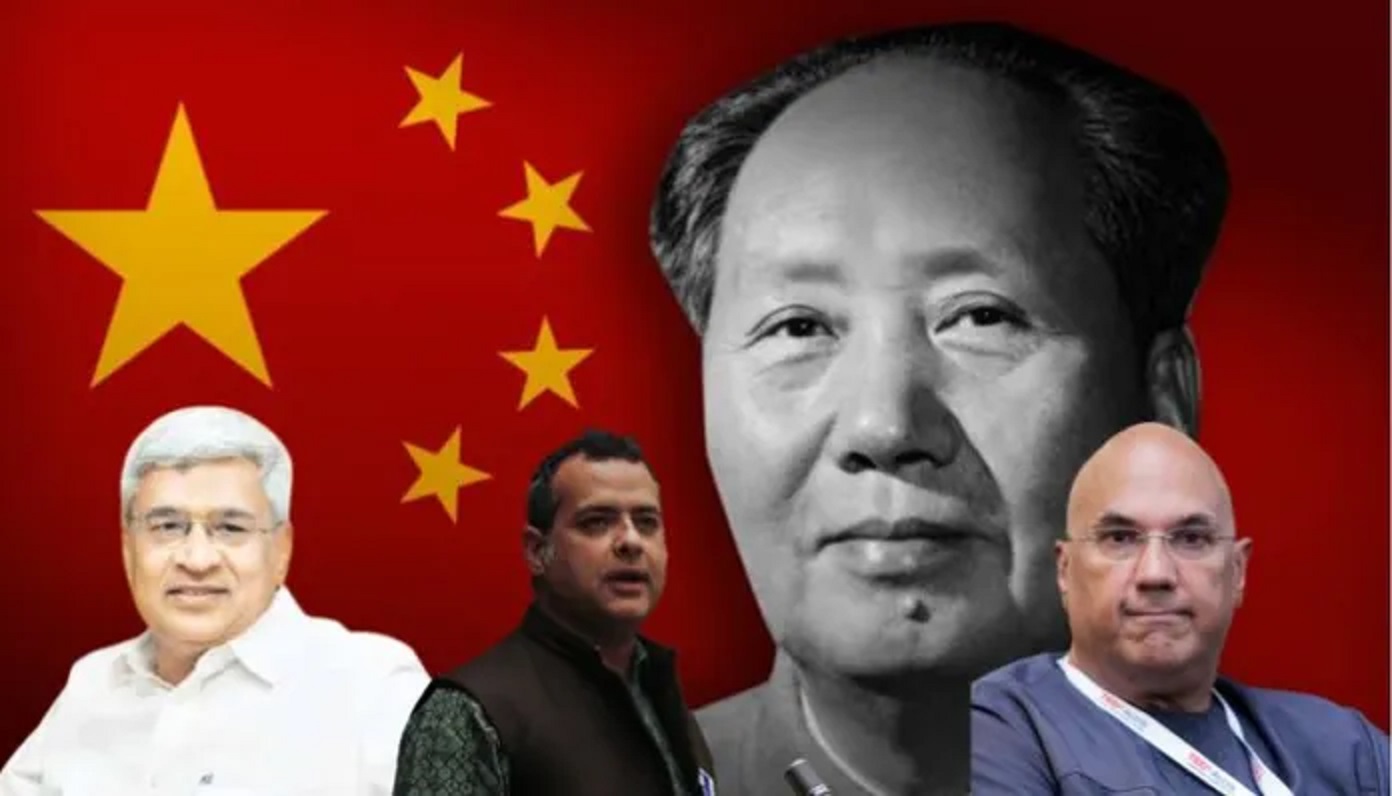 PC: Pragya Bakshi Sharma
Despite efforts to bring down the heat along the borders through diplomatic and military level confabulations, nothing concrete has emerged simply because Beijing is not prepared to acknowledge its irrational aggression. As reported recently, China's propaganda war is not only well funded but also cultivated a mechanism to wage the same subtly. Here, the Centre and states must ensure smooth coordination to thwart and mount equally resilient countermoves to overcome evil designs. An investigation by New York Times has blown the lid off sophisticated Chinese influence operations around the world that also have security repercussions for India. At the heart of the findings is a network run by American millionaire Neville Roy Singham.

The man is based in Shanghai and reportedly works closely with the Chinese Communist Party and its propaganda machinery. Non-profits set up or funded by Singham have gone on to fund think tanks, African political parties, non-profits, and even media in third countries. The common thread among the beneficiaries is that they push CCP talking points. In India, Singham's network is reported to have funded a news website. Mind you, all of this is cleverly done to maintain a veneer of impartiality. Indeed, under Xi Jinping, Beijing has significantly upped such operations. The aim is to create a favorable narrative about China by cultivating news farms, spreading disinformation, and even financing seemingly innocuous public projects.
PC: Op-ed
Given China's massive resources, influencing operations might be attempted against India. We have seen how Chinese machinery is at work in Taiwan as well. Remember, India is a huge country with an administrative matrix where the parties don't always talk to each other. Add to this a significant percentage of people who are underemployed/poorly paid, and it is easy to see how Beijing can exploit Indian vulnerabilities to a great extent. Against this backdrop, the Union Government must be extra vigilant about Beijing's smokeless war, that it is so adept at perpetrating, by coordinating with all state governments, especially the border states. Of course, this is another reason to ensure our economy grows even faster to tackle the Chinese menace.