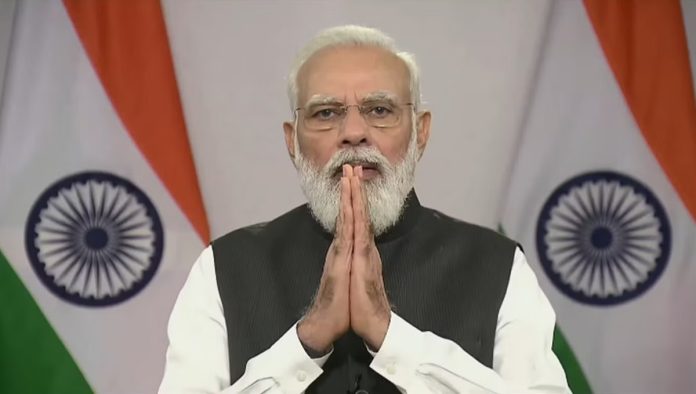 Trust me, from now on, every political signalling, narration, and kerfuffle will center around the ensuing parliamentary elections scheduled in May 2023. Yes, there will be crucial state assembly elections in Rajasthan, Madhya Pradesh, Chhattisgarh, and Telangana before the mother of all elections ensues. The results emanating from these state polls will not only set the ball rolling for the biggest of them all but also help consolidate the alliances headed by the two main national parties. The BJP and Congress have already positioned themselves as the two main protagonists surrounded by a bevy of regional parties siding along. Mind you, every Indian is aware of how the election scenario pans out in the country.
PC – HT
Apart from the usual developmental and growth issues being bandied about by the political class, the labyrinthine caste equations as well as quotas and reservations essay an extremely crucial role in deciding the eventual winner. Our political narration will always be peppered with these catalysts alongside the familiar communal and secular narration. Did someone mention this amount to blatant polarization? Indeed, this is the case. Now, we know how the anti-BJP opposition block led by the Congress has formed an INDIA alliance with like-minded parties joining hands to take on the saffron brigade well before the Lok Sabha polls. The opposition block appears to be confident of checkmating the ruling dispensation at the Centre in the ensuing polls.
The moot point to ponder over here is whether the striking acronym INDIA alone will provide enough heft and traction to the opposition blocks to tame the NDA's march. The answer should be a resounding no. One common agenda for the anti-BJP parties to join hands is to oppose the saffron brigade tooth and nail with everything under their command will not be sufficient enough. All talks of rising commodity/essential prices, unemployment scenario, insufficient job opportunities, law and order situation, and fake narration to camouflage the challenging existential crisis alone will not suffice for the opposition block to stymie the NDA from surging ahead. There must be something substantial to alter the common electorate's understanding.
PC – SHANKER ARNIMESH
Does the INDIA block have well-intentioned strategies to highlight the failure of the Central government and offer equally effective alternatives as countermeasures? So far, nothing has come out from the INDIA stable. Most importantly, who will be the leader chosen to take on the charismatic, most popular, and incredibly acceptable face of the ruling dispensation's Prime Minister Narendra Modi? Not one leader from the opposition appears capable of standing up to Modi vis-à-vis popularity. The general elections will resemble presidential with the NDA laying tremendous emphasis on the PM's popularity. It's pertinent to note that the INDIA block must first firm up these basic matters before positioning itself to take on the ruling dispensation.