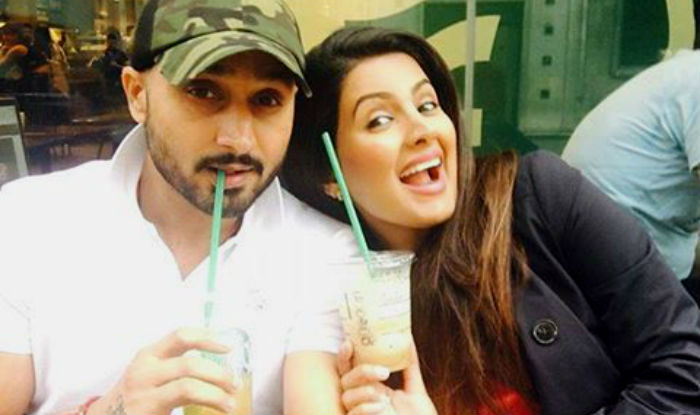 First of all, hearty congratulations to Geeta Basra and Harbhajan Singh on becoming parents. The couple has been blessed with a baby girl in their life. Geeta Basra delivered the baby on July 27 in London. The news has been confirmed by Harbhajan's mother Avtar Kaur. The family members have not released any picture of the baby yet.
Harbhajan Singh's mother Avtar Kaur revealed this good news to Dainik Bhaskar. The report further states the baby and the mother is is doing great. Apparently the overwhelmed grandmother congratulated the parents (Harbhajan and Geeta) over the phone. However, neither Harbhajan nor Geeta have revealed the news on social media platform or to any websites. Initially it was said that Geeta Basra's due date was July 22.
Geeta Basra is presently in London with her family where she welcomed her baby girl. Geeta Basra's baby shower ceremony was a special one. It had included only her girl gang. Yes, it was an all women function. At that time it was even said that Geeta would be staying for a while with her family in London post delivery and would be back in India by October.
Harbhajan Singh and Geeta Basra who were dating for over five years, tied the knot on October 29, 2015. The wedding was a grand affair witnessed by many leading celebs from Bollywood and also members from cricket fraternity. We once again congratulate the new parents and all the family members! We just can't wait to get a glimpse of the baby girl.
Here's a video on Geeta Basra's baby shower:

Source: India.com
Image source: Featured image