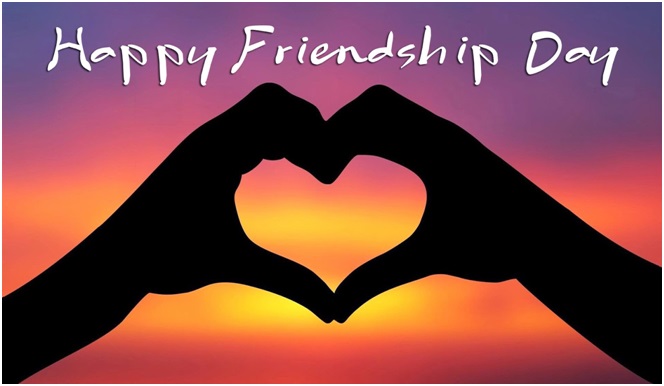 No doubt, friends are special part of anyone's and everyone's life, and that's the reason we celebrate Friendship Day every year. The first Sunday of August is considered to be the Friendship Day in India. In India, like any other festival, Friendship Day is also celebrated in a grand way, as a festival itself! Here is a list of 7 amazing and interesting facts about Friendship Day that you should know:
Interesting facts about Friendship Day!
1. Origin!
The origin of Friendship Day dates back to 2nd August, 1930. It was originated by the founder of Hallmark Cards, Joyce Hall in 1930. From then, it is considered as a day when people celebrate their friendships with each other by holiday celebrations.
2. World Friendship Day!
The real idea of a World Friendship Day (WFD) was first brought forward by Dr. Ramon Artemio Bracho. It was proposed on 20th July, 1958. It was proposed during a dinner with his friends in Puerto Pinasco.
3. Friends trigger our empathy!
It is very well said that the ability to put one in someone else's shoes is really a key human characteristic! But, when it comes to friends, we tend to take it to a whole new, next and exciting level. People or friends close to us usually become an essential part of ourselves!
4. Health Productivity!
Generally, people who have a wide network of friends suffer from less tension and have less stress. They tend to have stronger defences and are most likely to live longer!
5. Animals have friends too!
Several researches have shown in the past that friendship also exists between horses, hyenas, chimpanzees, baboons, elephants and bats. Animals can also form friendships for life, that too with individuals, which are not from their species!
6. Long lasting friendship!
Every person in his lifetime goes through almost around 396 good friends; but only a few of them last long. According to a research, only one out of every twelve friendship last long for lifetime!
7. The 'if-then' profile!
Scientists have found out the real 'if-then' profile. According to this, knowing a friend's taste and flavor in a friendship can certainly make your friendship more stable and also less frustrating too.
Also, according to a recent study at the University of Wisconsin, men and women cannot be friends! According to this study, it is impossible for them to escape from all the moments of seduction and sexual tension too.