The Indian electioneering scenario is quite adorned with bountiful offerings of freebies from every political party that are well known. You may term it as inducements, incentives, allurements, assurances, reassurances, or simply attractive packages to gain the attention of the electorate.  Whatever might be the term used, there is no single election undertaken in the country without the political parties trying to impress upon the electorate with these offerings.  The intelligentsia might scoff at this widely prevalent culture, but none of the elections are deemed complete without these offerings leaving behind an impact on the people.  But how far these freebies are effective vis-à-vis fiscal prudence is best left to the imagination of all concerned though.
PC: PTI
Against this backdrop, Prime Minister Narendra Modi's observation last week in Jalaun, Uttar Pradesh drew attention to India's political culture of canvassing for votes by promising freebies. Further, he added that this trend undermines economic development.  Of course, it's an important subject that deserves to be foregrounded as freebies are nothing but a shorthand for suboptimal fiscal choices by successive governments.  Mind you, it's an area where no major political party is blameless since the tendency to canvas votes by promising free or subsidized goods and services is common to all parties.  Needless to mention, an enabling environment for the creation of decent jobs is the most effective and inclusive indicator of economic development.
Unfortunately, the inability of political parties to bring about such an environment catalyzes short-termism in canvassing votes. Yes, freebies, which trigger a perennial challenge of fiscal stress are the outcome.  It cannot be anything else, you see.  Note that India cannot afford to keep doing down this road which is why PM Modi's observations are important in the overall context of the matter.  Economic development requires better fiscal choices than what is commonly seen among states and the Government of India.  The current level of debate around freebies is unlikely to lead to better choices.  If freebies represent fiscal choices, we need a widely accepted understanding of the kind of choices that smack of cynical short-termism.  It's currently missing.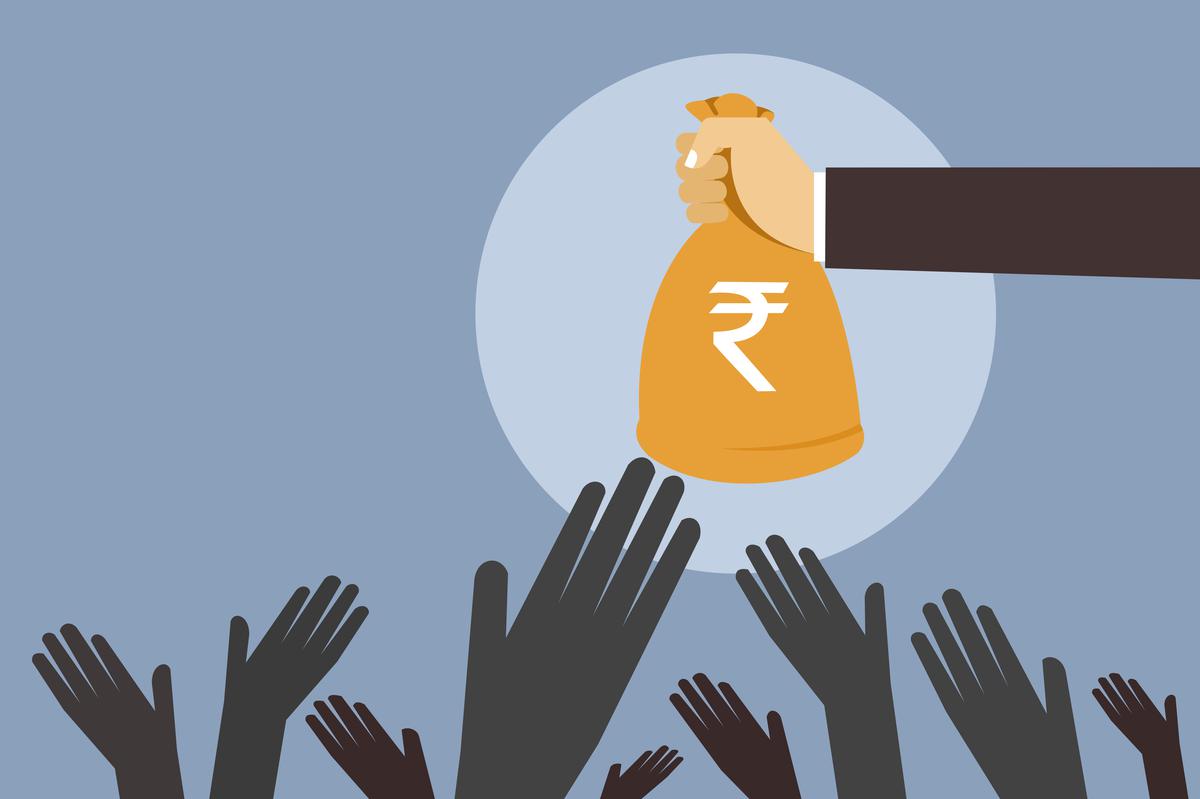 PC: Duvvuri Subbarao
This raises questions about practicality. Are free cereals that were added to the PDS after the outbreak of Covid freebies, or are they a safety net to cope with a shock?  If it's the latter, at what point does a temporary safety net morph into a freebie?  Look not far than Tamil Nadu's trajectory embodying the complexities of the subject.  The state's dominant Dravidian political parties have been synonymous with freebies for the last 55 years.  Yet, the state has the fourth lowest poverty ratio in India, according to Niti Aayog.  Similar statistics dot the country's landscape wherein imprudent freebie culture keeps marring real governance.  Thus, better fiscal choices rather than the brazen embracement of freebies should be the guiding factor for the decision-makers.