Wedding is one the most important events in anyone's life be it a girl or a boy. Most of us look forward to get married when we get to the right age, and hope this life time event is full of fun and leaves good memories to cherish for the life time.
Well the only thing we don't like to look forward to is the cost associated with the wedding. Indian weddings have a number of different ceremonies and traditions which prove out to be notoriously expensive and create a hole in the pocket.
However, it is not compulsory that having a wedding which is worth remembering has to be an expensive affair.
Here are a few very smart tips to conduct an elegant wedding without breaking the bank balance-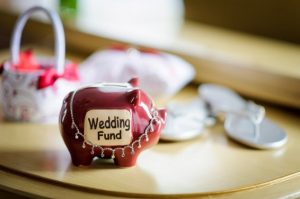 1. Wedding Fund
Be it a bride or a groom, as soon as one starts earning, it is always a smart idea to start saving for a wedding fund along with an emergency fund. Well it's not that the amount that you save will be enough to cover the entire wedding expenses, but whatever you can save will be your contribution and a support for your parents to manage the wedding budget even better.
2. Prioritize the budget
Once the wedding is decided, first thing is to get a budget in place, this helps to save. Both the families should decide the overall budget that they are actually comfortable with. Post that every aspect of the wedding needs to be categorized and a budget should be allotted to each of it, like food, clothes and venue. Prioritizing the budget helps to figure out the areas where cost cutting can be done.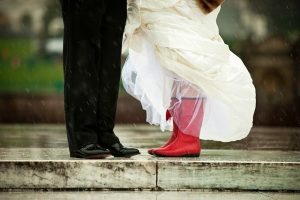 3. Choose an off-season wedding
Choosing a date that falls during the Off-wedding season helps to cut costs to a great extent. Be it marriage venue or caterers you can get discounts on everything. Other important and additional benefit that you might get is that your marriage date will not clash with other marriages.
4. Go with a professional planner
Planning a weddings can be a really stressful job, as it required a large amount of planning and execution. To deal with this type of headaches a wedding planner can be a really big help. Try to find a wedding planner who understands your concerns of budget and can work with it.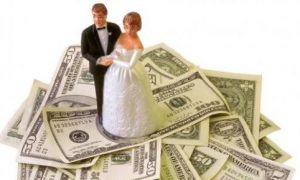 5. Rationalize your guest list
You guest list will decide the major part of the budget as it directly affects the cost of the venue, catering, accommodation and so on. Try to invite only those guests who you really want to be present on your special day. Having a large guest list can be a big trouble as it will have many other associated cost with it.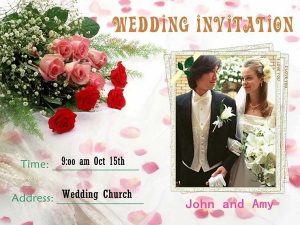 6. Electronic Invites – go digital
Instead of the traditional way of inviting people, try going digital. Send out an e-mail or electronic invitations for your wedding. Going digital is a smarter idea which are less expensive and offers endless options of making it more attractive and interactive.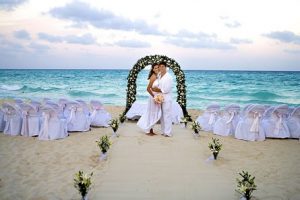 7. Look at alternative wedding venues
Well your wedding venue doesn't need to be an expensive hall in a 5 star rated hotel. Try out planning your wedding event on a beach or a sprawling farm house, these unconventional options can get you much better rates, helping you save a lot.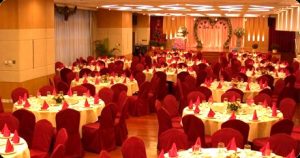 8. Say NO to multiple venues
Plan all your ceremonies in the same or nearby location. This will make your life much easier. It will also help you cut cost of decoration, accommodation, and most importantly transportation costs.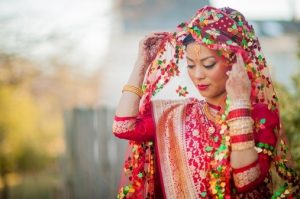 9. Buy/rent wedding jewellery and attire
There are endless alternatives available these days, mainly through websites. Which gives options for renting rather than buying these very expensive designer wedding jewellery or clothes. If you consider buying, try looking for good discounts that are often given during off season.
10. Photographers and
DJs
Choose a photographer gives you exactly the same service you are looking for. Try to avoid going for packages as they go for a waste. Check if any of your friend is a photography enthusiasts and might be willing to help you out.
Try to manage your own music along with a good music player and an audio output. You can rent speakers if you don't have them, and ensure beforehand that your audio player is compatible with the speaker. You can take help of your family or friends to play the DJ.
Wedding is a surely a once in a lifetime experience for most of the people, it doesn't need to be one with huge cost. As all this money will go for a waste at the end. The idea is to have a memorable wedding as memories last forever.
Image Sources: Image 1,Image 2, Image 3, Image 4, Image 5, Image 6, Image 7, Image 8, Image 9, Image 10, Featured Image.