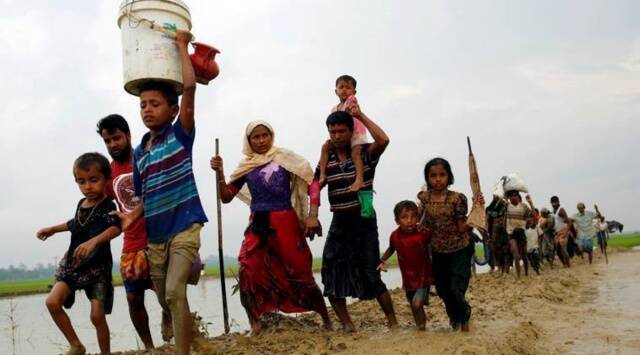 Ever since the Bharatiya Janata Party-led NDA assumed power at the Centre, the emphasis laid on the Northeastern region has been pronounced and visible, leading to tremendous developments vis-à-vis investments as well as confidence-building measures amongst the people. As you are aware, no less than Prime Minister Narendra Modi himself has made it a point to visit the Northeastern areas more than 50 times. It's quite a number. Not so long ago, those very regions used to be infested with insurgency-related activities, invariably leading to law and order situations. The clashes between the local people and the security forces used to be quite common. All those prickly issues are on the wane, finally allowing the people of the region to breathe easy.
PC:  AFP
Then there is a thorny impediment but necessary evil like the Armed Forces Special Powers Act (AFSPA), which provides armed forces personnel unbridled access to act on anti-social elements, including insurgents. When everything appeared peaceful, the sudden outbreak of violence in Manipur once again highlighted the delicate ethnic equations in the Northeast and the need to handle them carefully. The current strife follows a tribal solidarity march called by the All Tribal Students' Union Manipur (ATSUM) in protest against perceived moves to grant Scheduled Tribe status to non-tribal Meiteis. Note that the Manipur High Court had recently asked the state government to send a recommendation to the Center on the Meiteis' demand.
As is its wont, tribals in the state fear this will erode their access to reservation benefits. Meanwhile, the Meiteis, though numerically in the majority, mainly inhabit the Imphal Valley, which accounts for just a tenth of the state's total land area. The community cites its own historic indigenous tribe status to bolster its ST claim. For the uninitiated, tension between hill tribes and Meiteis in Manipur isn't new. However, what appears to have precipitated the situation is the influx of Burmese refugees into the state since the military coup in Naypyidaw in February 2021. With the Burmese junta continuing operations against ethnic insurgents in the neighboring country, this stream of refugees never waned. Therein lies the catch.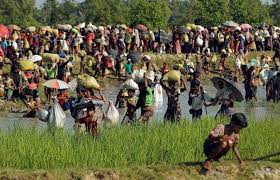 PC: Reuters
Further, with many of the refugees coming from Myanmar's Chin state and sharing ethnic kinship ties with the Kuki tribe in Manipur, ethnic equations have remained complicated. Also, the Indian establishment must have a comprehensive refugee management system. Mind you, blunt instruments are bad choices for solving the Northeast's problems. Needless to mention, the region needs normalization to unlock its economic potential. Steps such as the suspension of mobile internet for five days in Manipur to control the law and order situation are highly disruptive. Add to the mix the application of the draconian AFSPA, and the recipe for muddled water is ready. All-around economic growth alone can reduce inter-ethnic tensions in the Northeast.