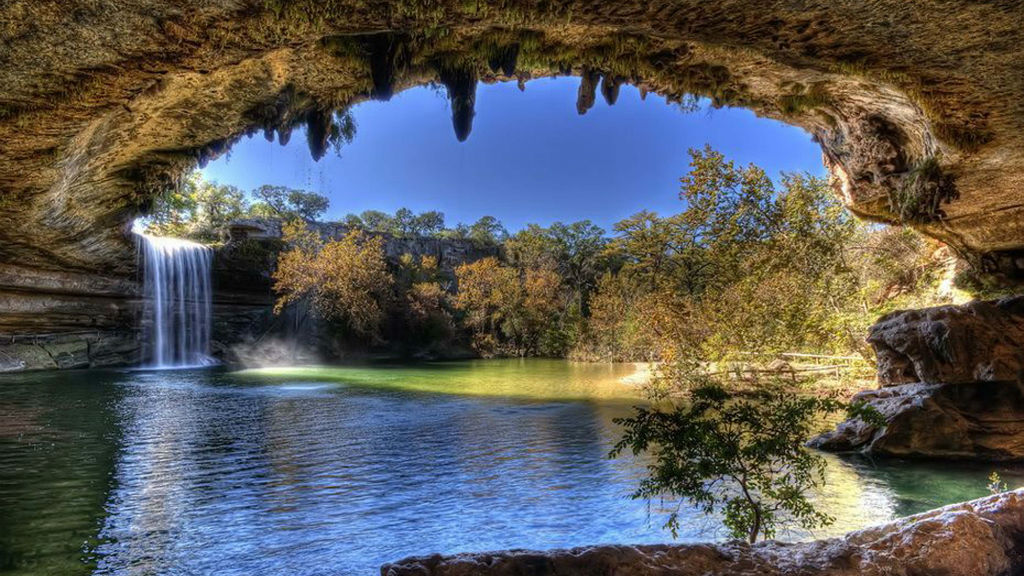 The Texan heat and swim holes go hand in hand. What better way to cope with soaring temperatures than cooling off in natural pools. As you might expect, there's plenty to go around too.
From fun-packed family orientated splashvilles to clothing optional shorelines and everything in between, Texas has it. So grab your water shoes, float, and sun cream and get going.
1. Barton Springs Pool, Austin, TX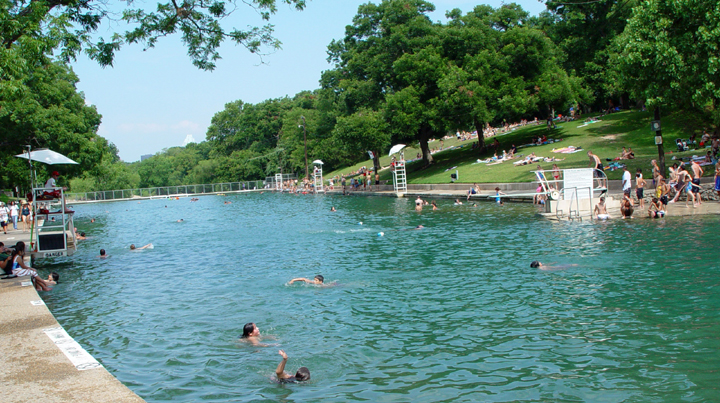 Barton Springs Pool, located right in Austin, is a local institution. The 3-acre lake is spring fed, and the water averages 68 degrees Fahrenheit year around.
2. Jacobs Well, Wimberley, TX
Jacobs Wells is the entrance to the longest underwater cave system in Texas.
The hole itself is small, just 12 feet across, but has been carefully crafted by nature to create a deep enough (35 feet) splash point for those daring to take a high leap from the rocks above.
3. Hamilton Pool, Dripping Springs, TX
Hamilton Pool is incomparable. It's so stunning you would be forgiven for thinking the pictures aren't real.
The water would once have been underground, but many eons ago the ceiling collapsed leaving the pool half covered by a dome roof.
4. Balmorhea State Park, Balmorhea, TX
60 miles west of Fort Stockton, Balmorhea State Park is the home of the largest spring fed pool in the world.
More than 15 million gallons of water from the San Solomon Springs flow through the pool each day maintaining a temperature of 72-76 degrees Fahrenheit.
5. Devil's Waterhole, West of Burnet, TX
Droughts can severely limit your enjoyment of any natural swim spot, but Devils Waterhole never seems to be affected.
6. Garner State Park, Concan, TX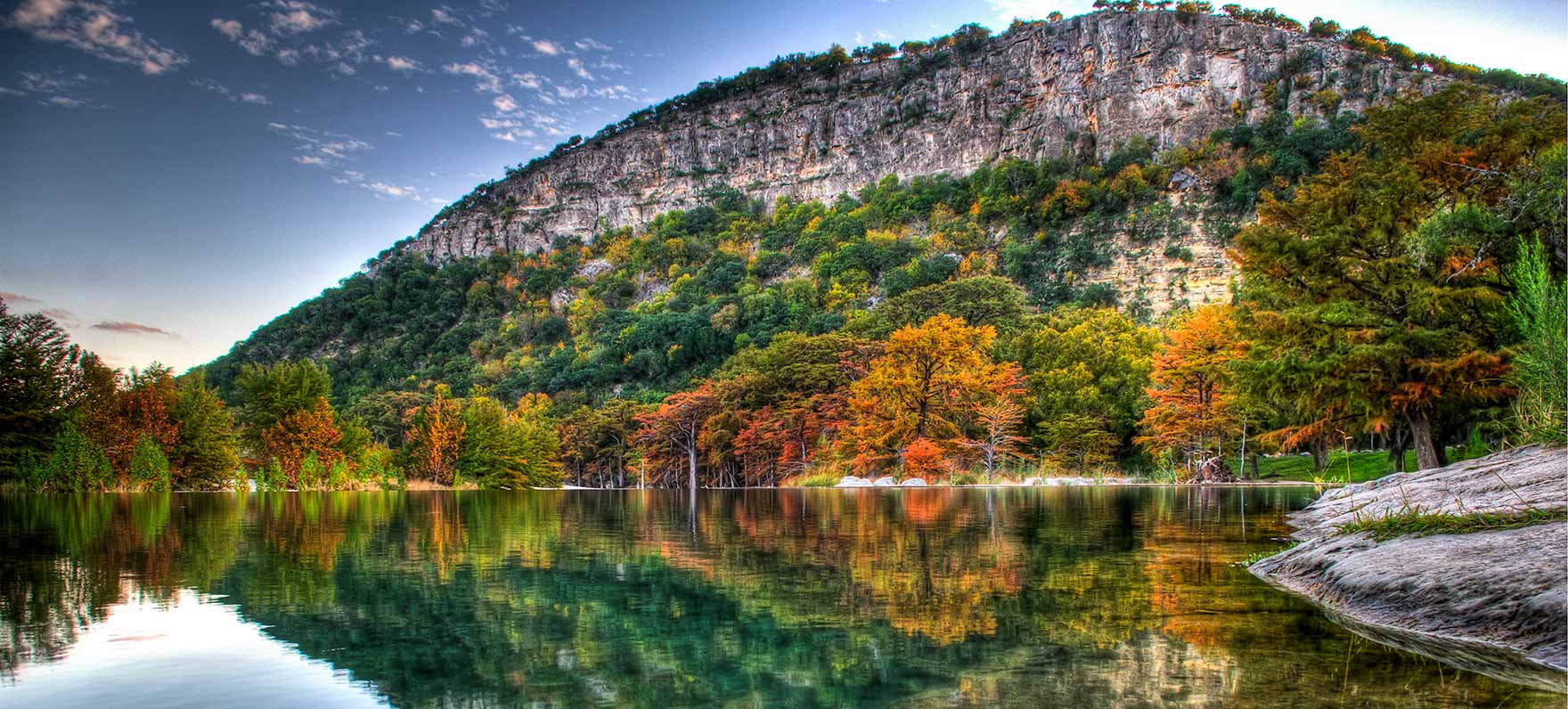 The River Frio winds through Garner State Park offering nearly 3 miles of swimming and splashing opportunities; laze around in an inner tube, captain a paddle boat or simply relax by the water's edge.
7. City Tube Chute, Comal River, New Braunfels, TX
While the Comal and Guadalupe Rivers are great places to cool off in their own right, the City Tube Chute adds an extra dimension to your water based fun.