India is a country where you can find many natural and manmade structures that can give you that feeling of thrill which you might be looking for. You can find every type of spot here that one can imagine. Keeping that thrill and adventure in mind, here are the list of 10 most dangerous vacation destinations in India that one can think to visit but at his/her own risk.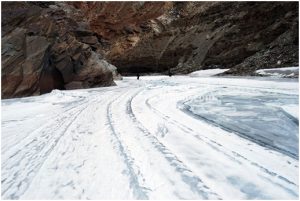 1. Dras– It will be interesting for you to know that Dras also called as 'Gateway to Ladakh' is the 2nd coldest habitable area in the world today. Here the survival condition is very severe for people. The temperature is in minus giving you the chilling feeling. Other than climatic condition, Dras is also famous for being one of the spot that was attacked during the War of Kargil. So currently you can see many army forces that are placed in Dras area.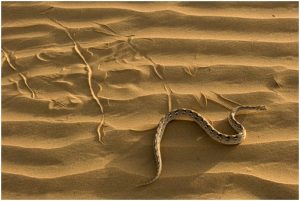 2. Thar Desert-One can praise the beauty of Thar Desert but actually it is very tough to survive in such arid and dry conditions even though if you have water and food with you. Not only the climatic condition is against you there, in Thar Desert you can also have a chance to come across creatures like Saw Scaled Viper, the large Rat Snake, Black Cobra, Sand Boa etc. that can make you feel hell.
  3. Khardung La– Khardung La has a world's highest motorable road that is located in Ladhak. It is also a place where there is minimum oxygen in the air. So take good care of yourself if you are planning to visit Leh and Laddhak as Khardung La can prove to be dangerous for you.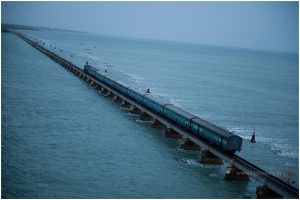 4. Pamban Bridge-Pamban Bridge is one of the most dangerous sea bridges we have today. The route connecting from Rameshwaram to central India is a train route that has been built on the sea. One can appreciate the masterpiece of engineering that is being reflected through this bridge. If sea bridge doesn't excite you well then there is one more fact that can then excite you enough. To allow the ship to pass through bridge, 12 people are needed to pull the levers manually. So don't hesitate to travel on this 100 year old bridge.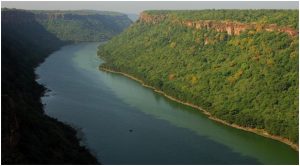 5. Chambal Valley-The Chambal Valley is not dangerous because of nature, it is actually because of bandits and outlaw activities. The area that comes under Chambal Valley is full of natural beauty like it has steep ravines, a huge river, mystery caves, but at the same time it is full of threat. Because of illegal activities by the people called "Dakoos" it is normally not recommended for civilians to go in such high alert areas.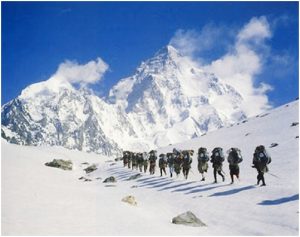 6. Kailash Manasarovar– Here the main challenge on this place is its extreme attitude. There are many people all around the world who do trekking of 18,000 feet just to catch a glimpse of Mount Kailash. So if you are doing this for the first time, then be careful as this can cause you to feel altitude sickness, nausea and blurred vision. For some, more than this can also happen because of the extreme attitude and climate.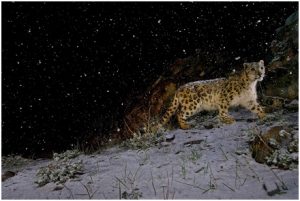 7. Hemis National Park– This national park is in Laddhak where the temperature falls much below 0 degree Celsius. One of the fact about the Hemis National Park is that here the number of snow leopard is much higher than the average count.So don't get panic in case if you are lucky enough to see one of the snow leopard in front you in the chilly climate.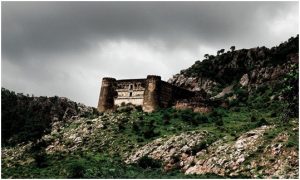 8. Bhangarh Fort– This place is not dangerous because of nature or any man-made structure; it is because of the presence of ghosts. This fort is haunted by the spirit of a destructive Sadhu and people are found mad with fear after they are left in the fort. This fort is in Rajasthan and it is every well known today all around the world. Here visitors are not allowed to stay at this place after dark. People only live on the outskirts of the fort because of the fear of violent spirits.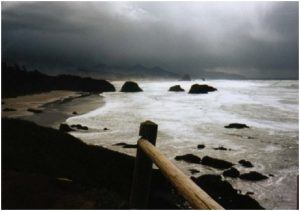 9. Dumas Beach– If you are from Gujarat, then you must be very well aware of what Dumas Beach is all about. This beach is in Gujarat and it is also said to be haunted by evil spirits. The left land near the beach is also a cremation ground. So keeping this in mind you have to take extra care of yourself while walking near the beach and that too especially in darkness.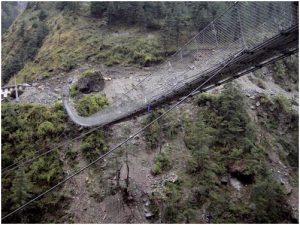 10. Siju-Siju is a very famous for its dim caves and high Bridges. The place is situated in Meghalaya. If you are looking for any dangerous and full of adventure trip, then Siju is a nice place for you. There are mysterious caves and high hanging bridges between the high hills. While crossing the high bridge you can actually hear the chipping wood noise together with rope that can definitely grow your heart beat faster.
India is a home of many dangerous and adventure spots. All you need is to look out the exact one that fit your need. Just while planning does not forget to plan about yourself that will keep you alive.
Image Source– Image1, Image2, Image3, Image4, Image5, Image6, Image7, Image8, Image9, Image10