With the Diwali festival around the corner; homemakers will be going into a frenzy cleaning up their home and trying to decide how best they can decorate their house. Here are 10 best decoration ideas that can help you in decorating your house this Diwali:
Decoration tips for Diwali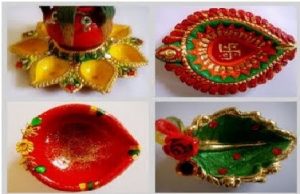 1. Diya Decoration
You can purchase the earthen lamps commonly bought during Diwali and then can get creative with paints and glitter. You can decorate them the way you like and then light up the house with them. Also, instead of the usual plain brown diyas or even the painted ones; you can add your own special touch and fragrance by decorating them with the flowers instead. At the same time, you can even make diyas of your own choice by rolling out the dough and then shaping it however you want. At the end, you can paint them or also add glitter to create something unique.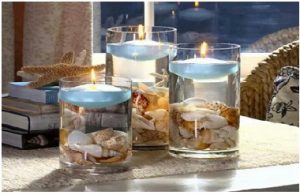 2. Floating and Sea Shell Candles
Floating Candles is a theme which never gets old. You can fill bowls of water and then stick some floating candles in it. You can also add some decorative items or even can color the water for something special. Also, instead of the regular candles, you can even make candles in sea shells and then strategically place them around the house. It will make your house look gorgeous.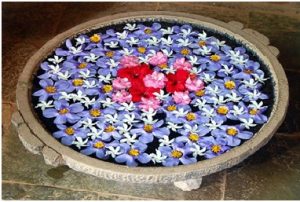 3. Flower Decoration
Placing flowers and flowers petals at different places of the house will indeed give your house a royal touch. You can also make your house look awesome and smell even better and healthier by decorating it with assorted flowers.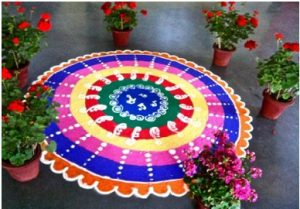 4. Rangoli
The traditional rangoli can get various twists; as you can add different elements such as diyas, tissue, earthen pots etc. to it. Even you can also get creative with all the designs you are making.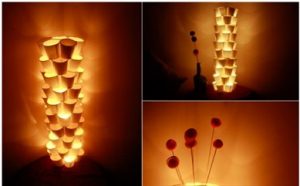 5. Lamp out of Paper Cups
If you like DIY projects; then try to get creative with old paper cups. First of all, paint them and then cut them out into floral shapes that can be stuck together. Finally, add a light bulb to it and then create a chain.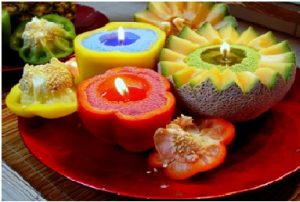 6. Decorated and Fruity Candles
There are many who prefer the plain decoration with candles to light up their homes. You can spice up your standard candles by decorating them with dry leaf so that they look gorgeous. Even you can make candles in fruit peels like orange to have an attractive looking and smelling candle.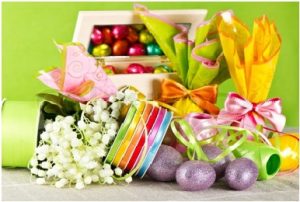 7. Chocolate Floral Decoration
Make floral bouquets using chocolates wrapped in dazzling colored papers and then put these around the place. It can be used for both decoration and treat for kids combined!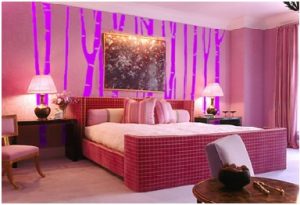 8. Artsy Décor
You can section off an area of your house and then decorate it with earthen pots, dry flowers diyas and some dim light from the candles in order to give a warm feel to the house.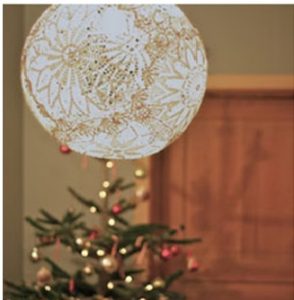 9. Doily Lights and Sea Shell Lights
There is something very delicate and stunning about doily lights. You can light up your house with these doily lights or else can make a chain of them and hang on the walls. You can also make a chain of sea shell lights and then hang them on the walls.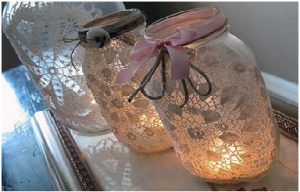 10. Recycled Lanterns
This Diwali rather than throwing out those old sauce and jam jars; try to decorate them with some gold and silver paint and in this fashion, you can even go for a Moroccan theme!
These are some of the easy Diwali decoration ideas. Whatever may be your choice of Diwali decoration; the essential thing is that this Festival of Light and Prosperity always bring happiness in our lives.
Image Source: Image1, Image2, Image3, Image4, Image5, Image6, Image7, Image8, Image9, Image10