There is a magic about the fashion industry of saree in India, which has transformed into more modern and urban outlook. With their intricate designs, patterns and styles; this saree industry still holds good importance and relevance. And, the hand weaves pieces of sarees still looks charming and classic when made by local craftsman using their unique traditional techniques. Here is a list of 10 such renowned saree shopping destinations of India:
Top saree shopping destinations!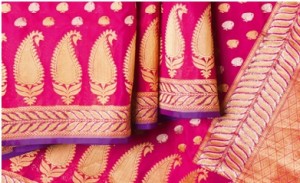 1. Banaras, Uttar Pradesh
The land of pious river, Ganga is renowned for Banarasi sarees, which every woman wishes to have in their wardrobe. The delicate and beautiful zari along with embroidery work and the designed pallu, all these make it a perfect choice during the wedding season.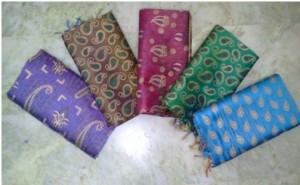 2. Jetpur, Gujarat
Jetpur, situated in the district of Rajkot, Gujarat is a textile town. It is renowned for cotton saree Udyog, and is also a major exporter of kitange and khanga, a fabric used by Native Africans.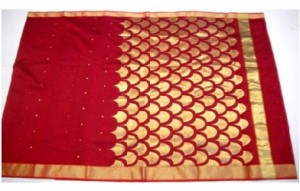 3. Chanderi, Madhya Pradesh
Coming to the heart of India, Chanderi in Ashok Nagar is famous for its own Chanderi silk sarees. This saree is a legacy passed on from generations; and is soft, light, and woven in silk as well as cotton.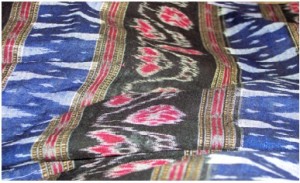 4. Sambalpur, Odisha
Sambalpur in Odisha is famous for its Sambalpuri or Ikat sarees. Locally, these sarees are known as 'Sadhi'. Made from soft cotton, silk and Tassur, these sarees are regarded as one of the most beautiful sarees.
5. Bhagalpur, Bihar
Bhagalpur in Bihar is renowned for Tussar sarees, which is available in mixed fabrics and woolen materials. With Madhubani paintings done on the saree; these sarees are considered as the specialty of Bihar!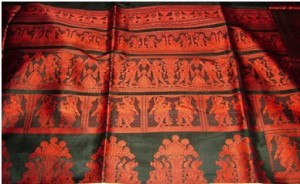 6. Bishnupur, West Bengal
Bishnupur in West Bengal is a treasure trove of Baluchari sarees. These sarees carry some interesting tales which are weaved into the classic designs of the series, making it worth and special too.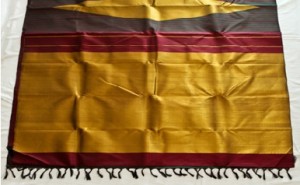 7. Kanchipuram, Tamil Nadu
Kanchipuram is world famous for Kanchipuram silk sarees. They are made using zari and other intricate designs, which come with contracting and some bold color combinations.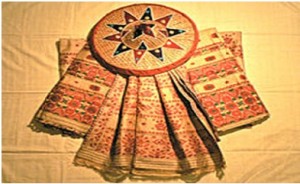 8. Sualkuchi, Assam
Sualkuchi in Assam is renowned for its Muga, Pat and Eri silk. The exclusive variety of silks is made using natural gold colors that are not dyed. Also, there are traditional motifs done on the pallu and border of the sarees.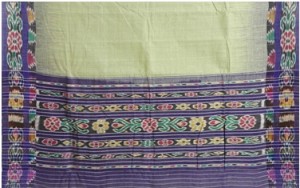 9. Bargarh, Odisha
Bargarh, the business hub of Western Odisha is famous for its Sambalpuri sarees. The district is also renowned for all other types of Sambalpuri clothes.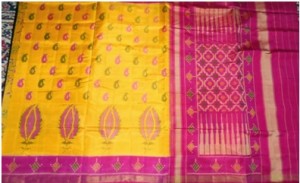 10. Patan, Gujarat
Patan in Gujarat is renowned for its IkkatPatola silk sarees. These sarees are exclusively made from rich designs and color combinations.
All these Shopping destinations have an amazing variety of classic sarees that woman love to adorn on all occasions.
Image Source: Image1, Image2, Image3, Image4, Image5, Image6, Image7, Image8, Image9, Image10, Featured
Meet the Author