Munnar is one of the most popular hill stations in South India. The hill station enjoys a favorable and pleasant climate all year round and is famous for its lush green hills and tea plantations. Here are most popular 10 places to visit in Munnar.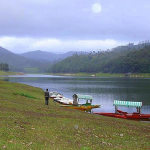 Kundala Lake: Also known as Sethuparvati Dam, it was constructed for Pallivasal Hydro Electric Project in 1946 and is considered to be Asia's first arch dam.It is an artificial reservoir of a minor arch shaped dam between the mountain ranges. Boating facility is also available here. It is around 20 km drive from Munnar and is one of the best places to visit in Munnar.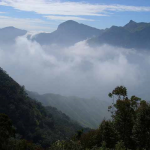 Top Station: It's the highest point in Munnar. It is located in the Kannan Devan Hills at a height of 1800 metres above the sea level. Tourists can experience breathtaking views of the mountains and feel walking in the clouds for a speechless experience. The best time to visit Top Station is during the months of November through May.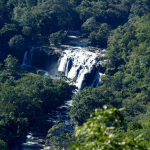 Marayoor Sandalwood Forests: If you are looking for some naturally beautiful places to visit in Munnar, then Marayoor Sandalwood Forest is the place for you. It is the home to the only natural sandalwood forests in Kerala. The place is also famous for its medicinal plants and herbs. As mentioned in the Hindu epic Mahabharatha,it is visited by the Pandavas during their exile. It is famous for its Neolithic era rock paintings and dolmens.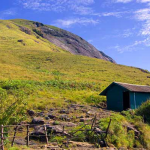 Rajamalai: It is part of Eravikulam national park and is located at about 15 kms from Munnar. It is a like a home to endangered species like tiger, leopard, Nilgiri Tahr, Gaur, deer and many more. It was converted to a national park to provide a safe sanctuary for the endangered species of Nilgiri Tahr.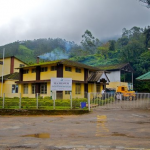 Tea Museum: This is the first of its kind in India. It is located at KDHP's Nullatanni estate in Munnar. Anyone visiting this museum will get a clear picture of how the tea we drink is processed from the tea leaves.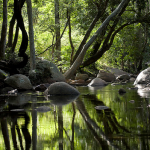 Chinnar Wildlife Sanctuary: It is about 60 kms from Munnar. It is an ideal spot for trekking and enjoying wildlife closely. Almost 34 species of mammals including panthers, elephants, tigers can be found here.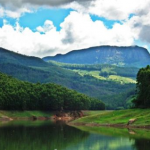 Echo Point: It is a famous destination for the young tourists and a great picnic spot for camping and photography. Go there and scream as loud as you can and wait for a minute. You can hear your echo back.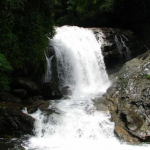 Lakkom Water Falls: This waterfall is about 25 kms from Munnar. Lakkom waterfalls are part of Eravikulam National Park. The cascading waterfalls and the scenic surroundings makes it tourists favorite place to visit in Munnar.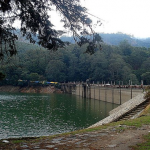 Mattupetty Dam: This is also one of the magnificent places to visit in Munnar. It is located 13 km away from Munnar. This dam is built between the hill ranges and it is used mainly for water storage for hydroelectric projects. It is one of the famous picnic spots in Munnar.It is said to be one of the waterholes where the elephants in the region visit.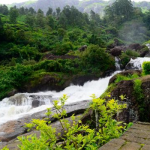 Attukad Waterfalls: It is a scenic waterfalls located between Munnar and Pallivasal. It is 9 km away from Munnar. Waterfalls will look beautiful only after the monsoon. The water is cold and is also known as a great trekking hotspot in Munnar.
These are some of the best places to visit in Munnar by tourists of all ages. The place is beautiful, serene and offers breathtaking views. So, pack your bags and make a plan to visit this place at least once in your lifetime.
Meet the Author