"All I Have" is the first residency show by the very popular American entertainer Jennifer Lopez. The show had an awesome start on its opening night which was held at The AXIS auditorium, which is located in the Planet Hollywood Resort & Casino in Las Vegas on January 20.
This live concert featured Jennifer Lopez herself in Las Vegas, where she showed off her fierce talents and megawatt star power. There were explosive dance numbers and also few personal moments. Jennifer Lopez ensured that she keeps fans on the edge of their seats to experience this once-in-a-lifetime moment.
Lopez kicked off her 'All I Have' and had some unforgettable moments on the launch night, here are some moments which made this event rocking-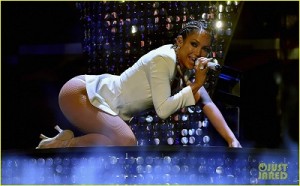 1. Stunning JLo
There wasn't any doubt that JLo would look stunning for this first show. She was loaded with glamour and sex appeal, she wore outfits which a gemstone bodysuit, a blue velvet gown and a gem-stone covered tracksuit. Her costumes were incredible.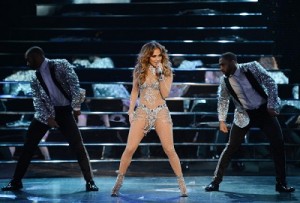 2. Unblemished choreography
JLo's dance moves is something everyone loves. In fact, she got famous as Fly Girl dancer in the beginning of her career. She showed remarkable moves during the opening night of All I Have, which made audience go crazy. JLo along with her backup dancers tap-danced with canes.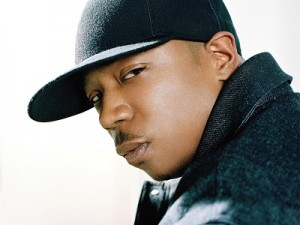 3. Special friend join JLo in the debut performance
Guess who joined JLo for her debut performance in All I Have? Ja Rule joined Jennifer to sing their No.1 hit number "I'm Real" this was a true highlight for the night and a treat for the audience.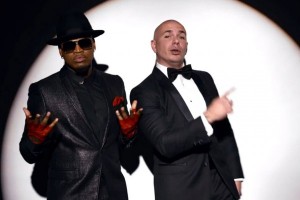 4. Guest at the show- Pitbull and Ne-yo's
It was just not Ja, but also Pitbull and Ne-yo who helped JLo making her shows opening night the best ever. Ne-Yo, added his hot vocals to a performance of the all-time favourite "All I Have," and Pitbull, together with JLo busted out "On The Floor."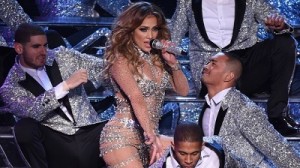 5. Show was shining with stars
There were many stars at the show, who made the event very special. According to reports everyone wanted to see Jennifer put the stage on fire. Stars like, Justin Bieber, Rebel Wilson, Ryan Seacrest, Derek Hough, Hoda Kotb and many more. However, even with so many stars around in the show, the real light was stolen by JLo herself.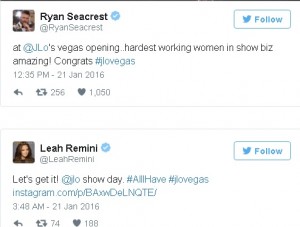 6. Many stars expressed their excitement on Social Media
Celebrities like Seacrest, Cheryl Burke, and Leah Remini expressed their excitement the event over the social media. Rebel and Ne-Yo shared the video performance on Instagram.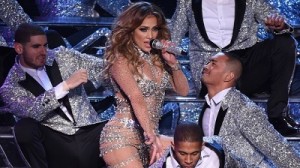 7. Guess what was the playlist?
JLo kicked off her Las Vegas residency performance she performed on biggest hits in front of a sold out crowd. Few of the numbers were "I'm Real" with Ja Rule, "On the Floor" with Pitbull and "All I Have" with Ne-Yo. Other numbers were If You Had My Love, Love Don't Cost a Thing, Gset Right, Waiting for Tonight and many more.
Image Source: Image 1, Image 2, Image 2, Image 3, Image 4, Image 5,  Image 6, Featured Image.
Meet the Author