It's so much admirable that there are many generous rich people who choose to share their blessings with the needy people. Tycoons like Bill Gates and Warren Buffet are very famous for their charitable activities, there are many other dedicated philanthropists who decided to donate their wealth for charity.
Take a look at 10 business tycoons who donated their wealth for charity –
1. Warren Buffett – Business magnate
Buffett an incredible wealthy investor and philanthropist. He has pledged to give away 99% of his total wealth, either during his life or after his death. Initially to start with, he promised 83% of his wealth to the Gates Foundation. Buffet is not worried about his the consequence of this decision as it will not give his children their fair share.
2. Pierre Omidyar – EBay founder
EBay founder Omidyar was 31 years old when he became a billionaire. He has decided to donate majority of his money to the less fortunate people instead of his children's. In 2010, he signed the Gates and Buffett Giving Pledge. Omdiyar Network is his philanthropic investment firm which gets all the shares given by him. EBay founder along with his wife are also the single biggest private donors to the fight against the bad industry of human trafficking.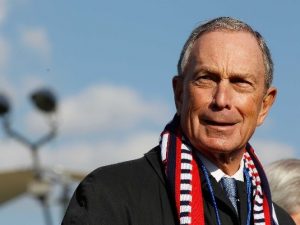 3. Michael Bloomberg – New York City Mayor
With a net worth of $19.5 billion Bloomberg seems to be pretty set. However for his government duties he gets paid $1 a year. Being an avid philanthropist, he has donated millions to the Carnegie Corporation, the Johns Hopkins University, and also thousands of other non-profits. Bloomberg has decided to give away all of his net worth in the coming years or leave it to his foundation.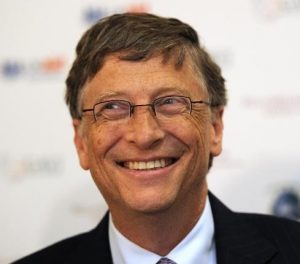 4. Bill Gates – Microsoft founder and CEO
One of the richest people in the world. However he and his wife have no interest to keep all the wealth for themselves, or for their three children.
In 1994, The Bill & Melinda Gates Foundation was founded, today this foundation has assets of over $37 billion dollars. The giving pledge was started by this foundation which invites other rich individuals to join hands with Gates'.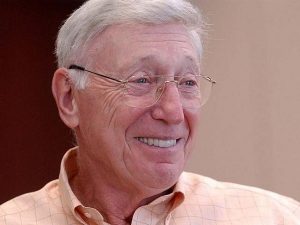 5. Bernard Marcus – Co-founder Home Depot
Marcus grew up to Russian immigrant parents in Newark, New Jersey. He started the Home Depot. This business very successful and helped him accumulate a net worth of $1.5 billion. Few of his philanthropic efforts are starting the Marcus Foundation and funding the Georgia Aquarium. He plans to give off majority of his Home Depot stock to his foundation which helps the handicapped and education. However, his children's will not inherit any of his wealth.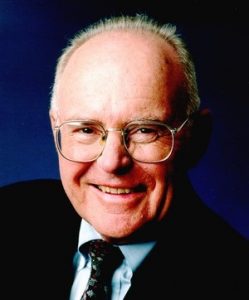 6. Gordon Moore, U.S.
Former CEO and the co-founder of Intel to the Gordon and Betty Moore Foundation in 2000 over $6 billion. This focuses on environmental conservation, science, and nursing education. He is also partially funding for the construction of the world's biggest telescope; in Hawaii, which is also his part-time home.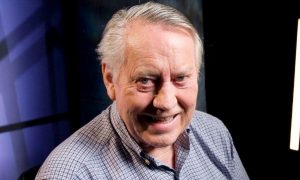 7. Chuck Feeney – Businessman
Co-founder of Duty-Free Shoppers Group. He was one among the world's billionaires in the late 1980s. However later he transferred all his wealth to his foundation, Atlantic Philanthropies. It is rumoured that today Feeney doesn't even have his own house or a car.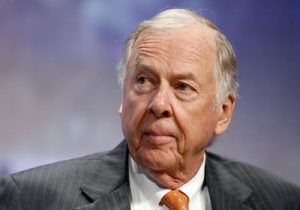 8. T. Boone Pickens – Texas oil and gas magnate
He spent his whole life from delivering newspapers to taking over the Gulf Oil. He made money via acquisition and has a net worth of $1.4 billion. He is among one of the America's billionaires to take The Giving Pledge, where he donated at least half of his money to charity.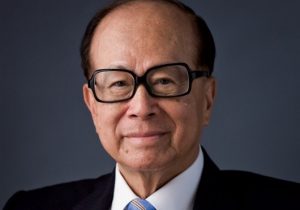 9. Li Ka-shing – Hong Kong
In 1980 Li started a foundation; his first gift was to the Shantou University. He sold his stake in CIBC and donated $1 billion in January 2005 to his foundation. Li eventually announced to give away one-third of his fortune in 2006. He sponsored children's centres, provided money to fight hepatitis and avian flu and churches. Li is the major donor in Canada; he also funded a new medical education building in the U.S. which is named after him.
10. Dietmar Hopp, Germany
Along with four former colleagues from IBM, Dietmar Hopp co-founded the giant German software company SAP. He donated 70% of his SAP holdings to fund the non-profit Dietmar Hopp Foundation in 1995. This foundation is now one of Germany's and Europe's largest private foundations. The foundation has disbursed more than $380 million till date.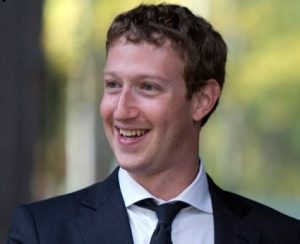 11. Mark Zuckerberg
Mark Zuckerberg recently made a post on 1st December, the post was actually an open letter to her new-born baby, Max Chan Zuckerberg where he stated that he wants her to grow in a world which is better than now and committed to donate 99% of his Facebook shares (worth about $45 Billion) for charity causes.
These philanthropists have donated $1 billion or more in their lifetimes, which makes them the most generous givers in the world.
Image Sources: Image 1,Image 2, Image 3, Image 4, Image 5, Image 6, Image 7, Image 8, Image 9, Image 10, Image 11, Featured Image.
Meet the Author