Some people have the tendency of biting their finger nails all the time. They often become so habitual of biting their nails that they haven't used nail cutters since years! But, all these people don't even know the impact and the consequences of this thing. Here is a list of 7 horrifying facts that will definitely stop you from biting your nails:
Stop Biting Your Nails
1. There are various kinds of deeply wretched germs crawling under your fingernails!
Fingertips are known to be hives of nastiness. They even serve as a home to various kinds of fungus, bacteria and yeast too. Eew! That's too creepy man! Staphlococcus aureus is one of the prevalent germs which are found under the nails. It causes a lot of crazy skin infections including boils and abscesses.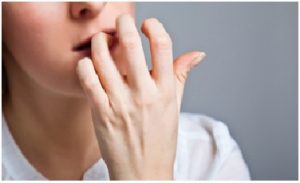 2. When you suck and chew on your fingernails, they become an even greater bacterial paradise!
Turkish scientists in 2007 had experimented and tested 59 people in order to check whether nail biting has any real connection in transporting bacteria to one's mouth. The results were shocking and horrifying as 76 percent of the nail biters were found positive as compared to mere 26.5 percent non biters. So, if you don't want those creepy bacteria's in your mouth; then stop biting your nails.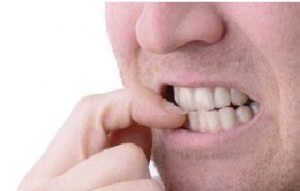 3. If you bite your nails, chances are that you are already causing dental damage!
Some people enjoy biting their nails every now and then; but these crazy fellows don't even know that they are actually harming their teeth in doing so. Also, in hardcore cases, fingernail biting has even resulted in tooth loss, tooth fractures and displaced jaws.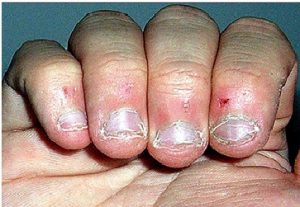 4. Brace wearing biters run the risk of causing unprecedented damage to their chompers!
As per the researchers, these brace wearing biters are treading particularly risky water. At the same time, there is also a risk related to the breakage of the braces; which in turn can cause the root resorption in teeth. This may ultimately lead to a stage where own cells of the body will start to eat away themselves and thus dissolving the tooth structure!
5. It can also help cultivate skunk breath!
Nail biters are even prone to halitosis, meaning 'highly disgusting breath'. Already there are bacteria living in ones' mouth; however, most of them are meant to be there. But, keep chewing finger nails invites tons of germs too; which results in skunk breath.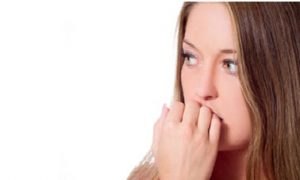 6. Your fingertips can soon turn into a pus bath!
When the Staphlococcus aureus bacteria get into the small open sores; then it results in the formation of pus around the nail. This is actually finger herpes and can be cured by taking pills but in extreme cases, they have to be surgically treated or drained.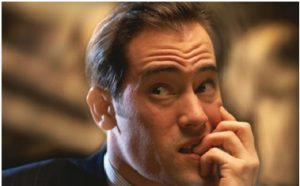 7. Nail biting can even lead to Oral STIs!
This horrible habit can even become terrible when it causes herpes. It is rarely seen but there were several occasions when due to the transportation of bacteria from finger to mouth, has even caused an oral lesion!
Even chronic nail biting may lead to irreversible shortening of nails which is caused due to the damaged nail bed's exposure. This means that even the growth of the nail may stop in the extreme conditions.
Image Source: Image1, Image2, Image3, Image4, Image5, Image6
Meet the Author