In past year years, India has come out as one of the largest shopping destinations in the world. Investors from different part of the world has shown their interest of investing their money in India as Indian market is booming in very sense. You can see a large number of shopping malls in different parts of the country, providing different and unique experience to every customer.
Here is the list of 10 biggest shopping mall in India-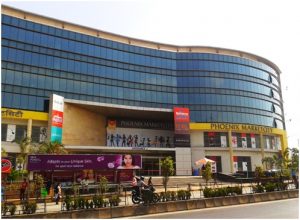 1. Phoenix Market City (Mumbai) – As the name say, Phoenix Market City is like a city in itself. The total area of this mall is around 4 million square feet and is the India's largest mall in terms of area. It has got around 600 Retail Outlet/Stores, more than 20 restaurants to hang out and 14 movie screens.
  2. Lulu Mall (Kochi) – Lulu Mall is one of the best malls in India which gives you the feeling that you are roaming out in some international mega mall. The total area occupied by Lulu Mall is 3.9 million square feet. There are 5 big floors present inside the building with 14 movie screens and best restaurants where nearby 4500 people can take food at a time. Other than 365 outlet shops it has many other things that can keep you engage throughout the day.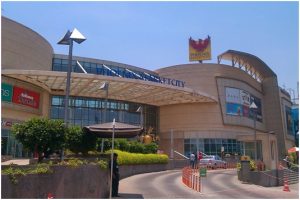 3. Phoenix Market City (Pune) – Phoenix Market City in Pune is India's third largest mall that is being situated in the heart location of the city, Viman Nagar. Started in 2011 over an area of 3.4 million square feet offers everything related to every segment. Some of the facilities that Phoenix Market City provides are Foreign Exchange Counters, Cinema Multiplex Screens and more.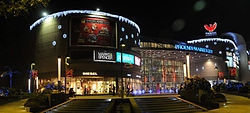 4. Phoenix Market City (Chennai) – Located in Chennai Velachery, Phoenix Market City consists of more than 300 outlets, Foreign Exchange Counters, Popular Brand Retails, Multilevel Car Parking and other facilities. In terms of area, it is the fourth largest mall in India with total area of 2.4 million square feet.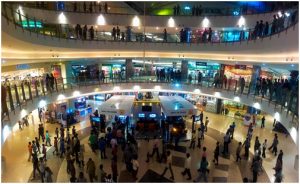 5. Mantri Square Mall (Bangalore) – This mall is listed among one of the best malls present in the Bangalore today. With an area of 1.7 million square feet, the Mantri Square Mall offers many great facilities of the shoppers with over 240 retail outlets covering different Indian and Foreign brands.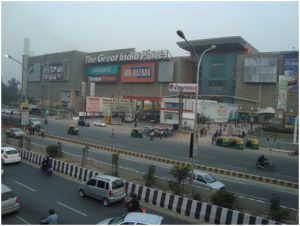 6. Great India Place (Noida) – Divided into different sections, the Great India Place is the sixth largest mall in India. It has six movie screens operated by BIG Cinemas, over 200 plus outlets of different brands it is one of the best place in Noida where you can do shopping as much as you want. It is being spread in the total area of 1.5 million square feet.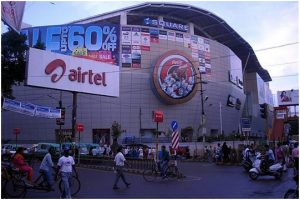 7. Z Square Shopping Mall (Kanpur) – Looking for a place to chill out with friends and family member and at a same time you want do shopping, get yourself entertain with awesome dinner then Z Square is a perfect place for you. This 1.5 million square feet huge mall has got everything for you at one place. So just enjoy and relax.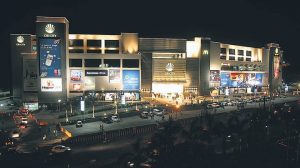 8. DB City Mall (Bhopal) – People living in Bhopal, Madhya Pradesh, knows very well what shopping in DB City Mall is all about. The DB City Mall is the largest (1.35 million square feet) and first shopping center in Madhya Pradesh, Bhopal. You will get each and every international and national brand here. It also has three floors of the Courtyard by Marriott hotel and Audi showroom on the ground floor.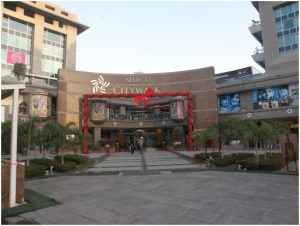 9. Select City Walk (Delhi) – This is ninth largest mall in India with the total area of 1.3 million square feet. Everything which you are looking for is there inside the building. The best part of this mall is that the mall is being divided into three sections that is for family, center stage and youngsters.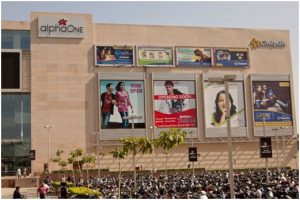 10. Alpha One Mall (Ahmedabad) – Situated in Vastrapur, Ahmadabad, it is the tenth largest (1.2 million square feet) mall in India. You will find all latest fashion brands here.
So now India is not less than any other foreign country in terms of infrastructure and availability of products. So start shopping and enjoying with your love ones.
Meet the Author