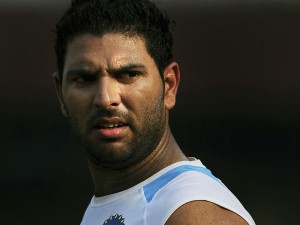 As an Indian you must be very happy when you see your Indian Cricket Team defeating Australian side by 3-0. It is the first time in 140 years that  Australia Cricket Team is whitewashed by 3-0. Normally you never expect the Australian side to face such a defeat and that too on their home ground. By defeating Australia by 3-0 in the T20, India has become no.1 T-20 team in the ICC rating.
Rohit Sharma (52), Shikhar Dhawan (26), Virat Kohli (50) batted brilliantly in the start of the second inning, bringing India closer towards the third win. But the target was still very far to achieve. However, Yuvraj Singh almost turned into a villain again while he was consuming dot balls without scoring runs.
How Yuvraj Singh almost got in wrong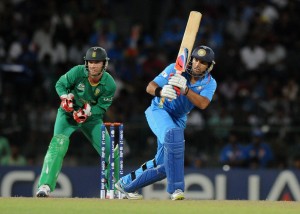 Till 17th over of the match India score was 176 for 3 as still 34 runs were required in 18th balls. Normally you would expect 11 runs an over getting in T-20 format but what happened next almost turned the match into Australia's favour. Suresh Raina was still finding ways to collect runs, but Yuvraj seemed to be out of match practise and wasn't able to connect. In the process, 18th over ended with 12 runs given by the Australian bowler.
India needed 22 runs in 12 balls. Yuvraj Singh was struggling and India too, and hence only 5 runs were scored in the crucial 19th over of the match. Yeah, you can thank Yuvraj Singh for that. Now, 17 runs were needed in just 6 balls.
Last over started with Yuvraj Singh facing the first ball. Thankfully he hit 10 off the first two balls disatching first ball to four and second to six. Still a lot more needed in the last over. Yuvraj took a single to give Suresh Raina strike. In the next 4th and 5th ball of the last over Suresh Raina scored 4 runs by taking two double runs. On the last ball, Suresh Raina sealed the match with a fourl helping India defeat Australia 3-0.
Last World Cup memories were beginning to flash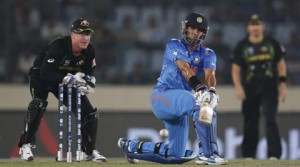 If you remember the final match of T20 World Cup 2014, then you can actually realize how relax Yuvraj Singh must be feeling now. In the last match of the World Cup against Sri Lanka, Yuvraj scored just 11 runs in 21 balls. In fact, it was the third-slowest T20 innings of 20 balls or more by an Indian batsman.
Thankfully, Suresh Raina was there with Yuvraj Singh for this time recovery. Suresh Raina played a brilliant knock of 49 not out in just 25 balls, truly deserve all clapping with other team mates.
Images Source : Featured Image, Image1, Image2, Image3