UFC 203 was certainly one of the things which was highly discussed over the past few weeks. Finally, the PPV took place this Saturday and it certainly delivered high quality matches. The major reason for the discussion behind the PPV was due to CM Punk. CM Punk a former WWE Champion (longest reigning champion) who left the company in 2014 and decided to step into the octagon with no MMA background. In this article I will tell you about the results from UFC 203.
UFC 203: Former WWE Superstar CM Punk Submits! Results & Analysis
1.Stipe Miocic who happens to be the current UFC heavyweight champion defeated Alistair Overheem. The performance of Miocic was highly up to the mark as he knocked out Overheem in the very first round.
2.Miocic did scare the crowd as he was dropped by a hard left by his opponent in the first few seconds since the match had started. He eventually got up and with his brilliant performance knocked his opponent out.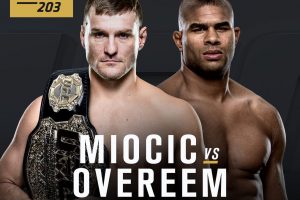 3.At UFC 2013 we saw Fabrico Werdum defeating Travis Browme, unanimous decision. Jimmie Rivera defeated Urijah Faber, unanimous decision. Jessica Andrade defeated Joanne Falderwood via submission in the very first round.
4.Talking about the match which everyone wanted to see at UFC 203. CM Punk VS Mickey Gall. Everyone thought that CM Punk would at least give a great performance if not a victory. But on the contrary he was taken down by Mickey Gall and Punk was left helpless.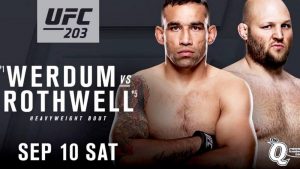 5.Mickey Gall gave him hard punches and Punk was trying to block it. CM Punk did not even land one punch on Gall's face and was busy protecting his own. Finally, he submitted to the rare naked choke and that was it. He submitted at 2.14 minutes of the very first round. Punk had received a lot of criticism from fellow UFC fighters because Punk didn't had a MMA background or in any way related to the octagon.
It is quite difficult to say what's next for CM Punk because of the brutal beat down which he suffered from the hands of Mickey Gall at UFC 203. Reports state that Dana White has started doubting CM Punk. Though Punk said that he would be back for another fight but he is of 37 years old and is fighting against old veterans and young wolves. It was very brave of him to step into the Octagon but will he able to defeat the best fighters of MMA? It still remains a big question.
Image Sources: Image 1 & Featured Image, Image 2, Image 3.