BackLash was the first PPV after the brand split for WWE's blue brand Smackdown. It was very important for WWE to make all their moves right with this PPV. Despite not having "dream" matches on the card, Smackdown did very well to deliver an A+ PPV which made all the fans happy. After a disastrous Sumerslam it was a good comeback for WWE. In this article I will tell you about the major highlights of BackLash 2016.
BackLash 2016: All You Need To Know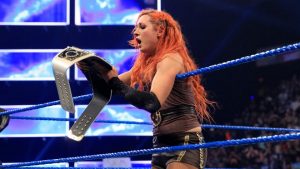 1.Let's talk about the divas revolution first. Becky Lynch was the superstar which every fan was rooting for. WWE finally listened to them and made her the first Smackdown women's champion. The rage of emotions could be seen from the eyes of Becky after she won. This was perhaps the best decision taken by the WWE at BackLash.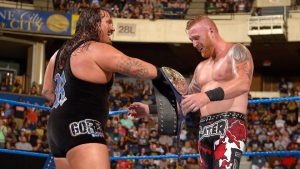 2.Heath Slater can finally feed his 10 children and get a contract. If you did not get this, then Health Slater and Rhyno have won the Smackdown tag team championship. And like it was promised by Shane McMahon & Daniel Bryan, that if he wins the tag team championship tournament. He gets to become a part of the blue brand.
3.I don't know why WWE is still going away with Miz as the intercontinental champion. Frankly, Dolf Ziggler needed this victory. They are again repeating the same mistake. Dolf Ziggler deserved to win today, since he took a glorified loss to Dean Ambrose at Sumerslam.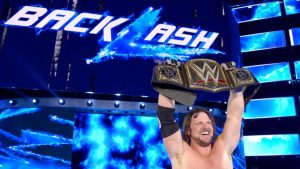 4.BackLash major highlight was AJ Styles winning the WWE World Championship by defeating Dean Ambrose. This decision would make half of the fans happy and the other half lose their minds. But for the good of the blue brand it was necessary for him to win the championship. Ambrose and Styles delivered a great match and Styles gave Ambrose a low blow to take over the tittle from him.
5.It would be interesting to see how things go with the Intercontinental tittle and Women's championship. It seems like WWE are very serious with AJ Styles. They gave him a clean victory against John Cena and now the WWE world championship is around his belt. Believe it or not John Cena is the one who would be taking the belt away from him.
Image Sources: WWE.