Chennai is considered as one of the most welcoming city in India. There are various places to visit as well as to experience in this huge city. For an avid enthusiast Chennai has a lot of things to offer.
So what are the things one can do to experience Chennai to the fullest? Take a look-
1. Visit the temples
Kapaleeswarar Temple is the cultural heart of Chennai. It is a sole window which can make you understand the South Indian Hindu or Tamil culture. Do visit the head-to-head Giri trading agency for various number of rare books on Vedas. Other great temples you can visit are Parthasarthy temple at Triplicane and Tiruporur Temple which are just 20 min from the city.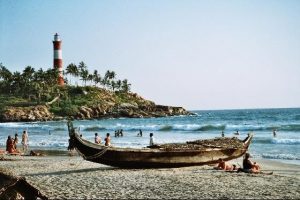 2. Visit the Beaches
Chennai is famous for its long stretch of beaches – starting from the always crowded Marina beach to the beautiful Kovalam beach and with plenty of calm beaches in-between. Each beach has its own unique sub culture. Marina beach which is usually crowded by local visitors and many kids playing Cricket or Soccer. Beasant Nagar beach is mostly visited by couples in love for a romantic morning or evening. Kovalam with some other south Chennai beaches attracts the rich or foreign tourists. Do check out few or all of these beautiful beaches and try out surfing and wind surfing at the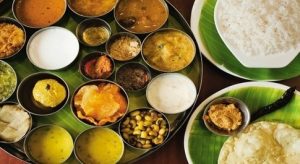 3. Do Eat at the Saravana Bhavan
The most popular Sarvana Bhavan is one of the best places for South Indian food in Chennai. It has many branches all across Chennai, so do check out any of them for its famous south Indian thali for lunch/dinner or its excellent spread of breakfast.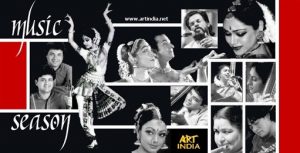 4. Explore the Culture
Bharatanatyam Shows , Dramas, Classical music concerts, Spelling Bee contests, Art & movies, Painting exhibitions – At least one of these culturally rich activities run in many auditoriums in Chennai every single day, do try and explore one of them to feel the true culture of south India. Margazhi Music festival is one of the most famous and many people in Chennai throng in 100 of sabhas and music in the auditorium during the period of Late November to early June.
5. Long Drive at the East Coast Road
Popular as the ECR, it is a 50km long stretched road with an amazing view of sea on one side. One should experience the nerve-wracking bike ride on this amazing highway. Road trip to Mahabalipuram or Pondichery is considered one of the best experience one can ever have on road. So rev up your car or bike and straight head out on a long drive on the ECR.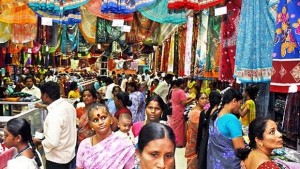 6. Shop at T Nagar
The perfect place to shop for one and all. You just name it and you get it. Starting from dresses to jewellery and all house hold articles, the Ranganathan Street and Usman Road is the place to be for all your needs. Popular shopping stores are RMKV, Pothys and Saravana gives ample of options under one roof right , so be it kancheevaram pattu sarees or trendy designer sarees, western wear or ethnic salwar kameez you get it all and in your budget. Just ensure that you have little patience handle the crowd.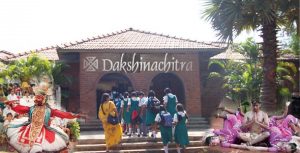 7. Dhakshinachitra
Very famous centre for performing arts, crafts and architecture in the South India. Located at the ECR. People who are interested in arts and crafts should check out this wonderful place. Also people who love photography, you too can check out this place for some amazing captures.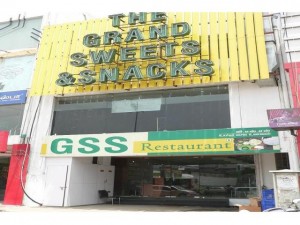 8. Ranga vilas and Grand sweets
All you traditional sweets lovers so visit the above mentioned shops as they are the best in Chennai. You can check out savoury options as well, they are best in taste and quality. Both these shops are located in Anna Nagar. Very popular for its homemade variety of sweets and snacks.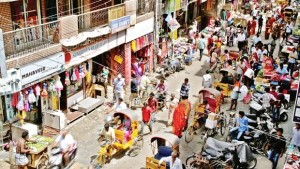 9. Street food at the Sowcarpet
Do hog on some authentic chaat and street food at the Sowcarpet. Aloo tikki, dahi kachori, Badam Milk, samosa, coffee you name it and you get it. Sowcarpet gives a truly awesome experience.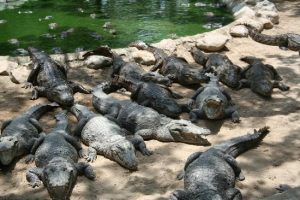 10. Must visit to the Guindy National Park, Crocodile bank & Zoological Park.
So Chennai is just not about Hot and Humid Weather its lot more than that. Do make sure you check out all the above mentioned things to experience Chennai to the fullest.
Image Sources:Image 1,Image 2, Image 3, Image 4, Image 5, Image 6, Image 7, Image 8, Image 9, Image 10, Featured Image.