Since the Bharatiya Janata Party-led National Democratic Alliance took office at the center, the opposition parties led by Congress have put up every conceivable roadblock in the way of the ruling administration's efficient discharge of its duties. Every chance it has had over the years, Congress has aggressively targeted Prime Minister Narendra Modi to discredit the most admired representative of the current administration. Prime Minister Modi has demonstrated sufficient fortitude, tenacity, and zeal in confronting the opposition's rising mudslinging attempts and applying pressure to them with shrewd maneuvers of his own. Modi has been successful in establishing himself as an effective marketer who is constantly one step ahead of the competition.
PC: PTI
Elections in one form or another are scheduled throughout the year in India. Consequently, it can be observed that the two major national parties, the BJP and the Congress, are constantly engaged in a competition for votes. We also know that the BJP's election machine keeps moving forward despite obstacles with unflinching devotion, passion, and unrelenting motivation. We are now also aware of Congress's commitment to a single-point agenda of defaming Modi whenever possible. Rahul Gandhi's animosity towards Modi has gotten worse over time, ultimately culminating in his expulsion from the House of Representatives for making an unkind comment during the 2019 election. Yet Rahul doesn't seem to have taken any lessons from this and keeps naming and shaming Modi.

The inclination is to be against anything and everything the Center does. The opposition has attacked the Center frequently in Parliament, states, forums, the streets, and the media. Once the epidemic made its crippling presence known, the problem increased. Although the prime minister was scheduled to inaugurate the new Parliament building, the opposition group led by Congress created a controversy out of nothing. The Congress began to wonder why the President was not called to officially open the new parliamentary block, which was properly joined by anti-BJP parties. When the last remnants of the Brits were being destroyed, what should have been a moment of national pride instead became a competition to see who could outdo the other.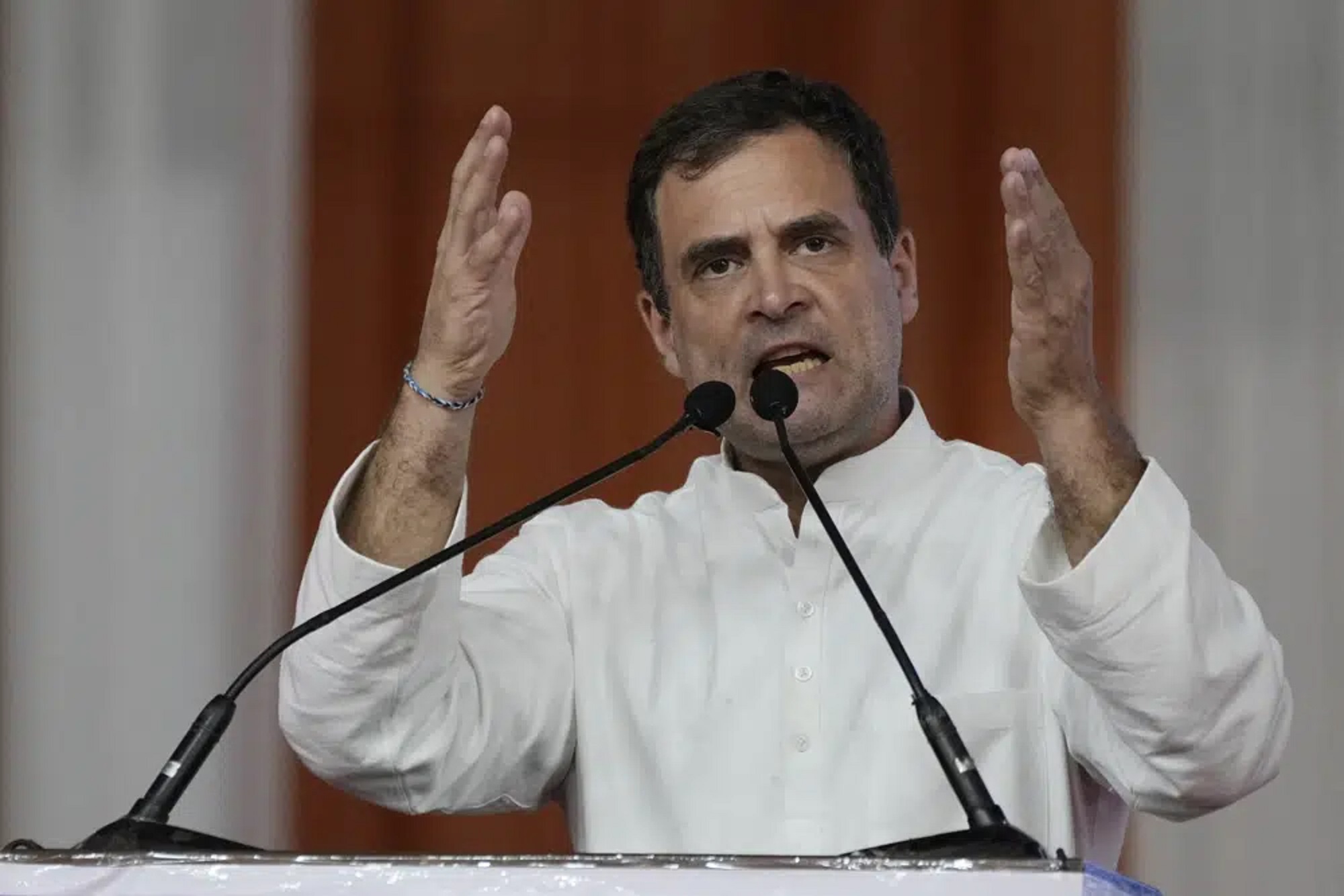 PC: AP Photo
The narration has a parochial air to it considering that former prime ministers and even the party president have attended major inaugurations held by the Grand Old Party in the past. But Modi's detractors decided to postpone the historic event where the people's representatives would be formulating plans to advance the nation's growth prospects in a cutting-edge building with all contemporary conveniences. The competing political parties could have transcended the trivial politicking by joining in the celebration even as India's democracy grows and attracts accolades from all around the world. Modi would, of course, not be overly concerned with the turn of events, as the consensus among the populace suggests.