Kentucky Fried Chicken or better known as KFC throughout the world is one of most popular fast food brands. KFC has 19,420 outlets in about 123 countries which tells us about the kind of the giant restaurant chain it is and the brand loyalty which it enjoys among the foodies. It may come as a bit of shock to you that Chicago Tribune which happens to a daily newspaper has recently published the recipe of the legendary chicken served at the popular fast food center. Though the company has denied the fact that the recipe leaked is not authentic but online speculations strongly feel that one of the greatest recipes in the history of fast-food has been exposed. In this article I will tell you about facts which you should know about this story and the restaurant chain.
5 Things You Need To Know About KFC and it's secret recipe getting revealed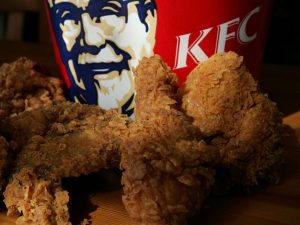 1.A reporter who was working for the Tribune's travel section about Corbin, Kentucky had met Joe Ledington who happens to be the nephew of KFC founder Colonel Harland David Sanders. At some point of their conversation Ledington had taken out their family scrapbook which contained the last will and testament of Sander's second wife Claudia Ledington.
2.On the back of the document there is a hand written list of 11 herbs and spices which are to be mixed with two cups of white flour. Ledigton said the reporter that it was the original recipe but later said that he wasn't sure.
3.KFC happens to be a subsidiary of Yum Brands and says said that its recipe is one of the biggest trade secrets in the world and what the reporter saw was not the real thing. It also said that many people have made the claim to know about the secret recipe but none of them have been accurate; and the same goes for the reporter's revealed recipe.
4.KFC is headquartered in Louisville, Kentucky and is the second largest food chain after McDonald's. KFC is one of the first fast food chains to expand internationally opening outlets in Jamaica, United Kingdom, Mexico and Canada.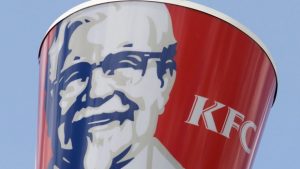 5.KFC was the first Western restaurant to be opened in China in 1987. Since then it has expanded a lot there and is now the single largest market of the company. Though the company has always been criticized for its animal welfare record linking it to obesity and environmental impact.
So, these are the facts you should know about KFC secret recipe's getting revealed. Well the recipe may be genuine or may not be authentic but it is worth a try!
Image Sources: Image 1 & Featured Image, Image 2, Image 3.