Did you know a simple Cat-scratch disease can have very serious complications? Yes it can, according to a new study by the Centers for Disease Control and Prevention researchers. Let's know more about the Study on Cat-Scratch Disease.
Cat-Scratch Disease Or Cat-Scratch Fever, The Study
For most of us cuddling our beloved cat is possibly one of the favourite pass time. Well this seems to be harmless but that's only if you don't get scratched. might seem like a harmless past . Let's know more about the Cat-scratch disease.
1. New Study By CDC
Cat-scratch disease, is also known as "cat-scratch fever,". This disease actually has more serious complications than researchers previously thought. This new study was carried out by the Centers for Disease Control and Prevention.
2. Bacterial Infection From Cats
According to the study, the bacterial infection is pass d between cats by fleas. Further this infection is spread to humans through scratches, bites or even by allowing a cat to lick an open wound or scrape.
3. Data For The Study
The researchers studies the data from the health insurance claims from 2005 to 2013, To identify how common the disease actually is.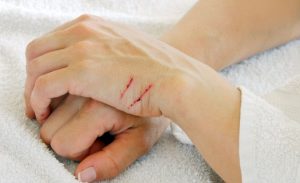 4. Rate Of Cat-scratch disease Is Increasing
The Cat-scratch disease is extremely rare. But according to the study people who caught the infection became seriously ill and this rate has been increasing over a period of time.
5. Effects of Cat-scratch disease
There can be different side effects of this disease, like headache, fever and swollen lymph nodes. There have been few rarer incidents where the heart or brain were also affected.
6. 12000 People diagnosed Every Year
Every year about 12,000 people are diagnosed with this disease out of which 500 require hospitalisation.
7. Suggested Safety Measures
According to the researchers, it is advised that people should wash their hands after playing with their cats, keep the cats indoors and treat the fleas if you want to avoid the Cat-scratch disease.
8. Less Than One Year Old Cats Have Bartonella Henselae
According to CDC, Cats which are less than a year old are more likely to have the bacteria. Bartonella henselae is the Bacteria which causes the disease.
The reports say that this infection very quickly catches the young children, those with a compromised immune system and the elderly. Be careful people!
Image Source: Image 1, Image 2, Image 3, Featured Image.