Our City of Joy Kolkata has so much to offer. But when it comes to food it definitely has a list that no one can beat for sure.
Let's discuss few of the epical street food in Kolkata which one must try when here;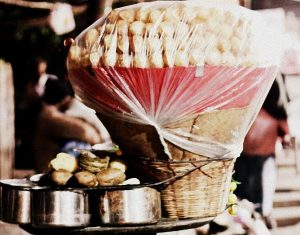 1. Phuchka, Churmur
This one has so many names across India, but here we are talking about Puchka. It's one of the most classic and iconic street food in Kolkata. Puchka has many variations here, DoiPuchka (Yogurt) and our new generation is even trying Vodka Puchka which means it works well as chakna when all sit along over a drink. Kolkata Puchka comes with a spicy and tangy filling made with potatoes and the water has 2 variations tangy and sweet.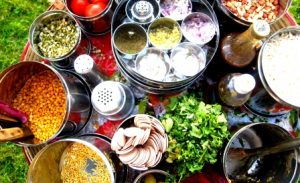 2. Jhalmuri
Cannot argue on this one, as Jhalmuri is the most popular street food in Kolkata. Puffed rice tossed together with chopped onions, chillies, tomatoes, coriander, spices, nuts most flavourful mustard oil. It's a light snack that every passer-by does wait for and finds it absolutely worth. Served traditionally in cones made of old newspaper.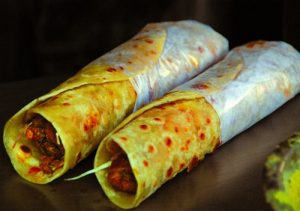 3. Kathi Roll
This doesn't need any introduction. Kathi Rolls is a must try for all who visit Kolkata, you cannot miss this. Juicy mutton/chicken kebabs, fried onions, eggs all rolled together in a hot and crunchy paratha, just yummy.
4. Telebhaja
Popular Vegetables deep fried with a batter made of chickpea flour. Popular names of few of them are Beguni, Phuluri, Peyaji&Aloo'r chop they just fry anything like pumpkin, onions, potato, eggplant which are their traditional favourites.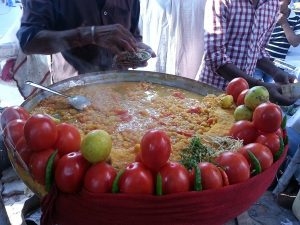 5. Ghugni
A typical Bengali dish, ghugni, is made of yellow dried peas or white peas, which is boiled with salt and turmeric and then tossed in with chopped coriander, coconut, onion, chillies, tomatoes and tamarind water along with very light spices.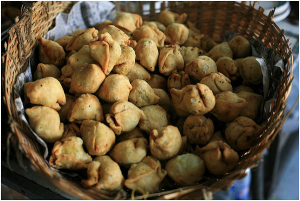 6. Shingara
Samosa as it is popularly known, in Kolkata it is called Shingara. It's a tetrahedral shape deep-fried pastry which has a filling of spiced potatoes, peanuts and onions. Shingara's are a perfect complement with tea at the Bengali's home.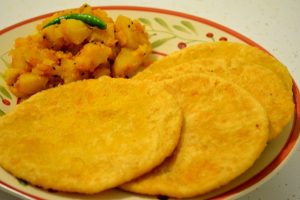 7. RadhaBallavi
Extremely popular, deep fried puri with a filling made of lentils and is usually served with gugni, aloo dum or aloo torkari.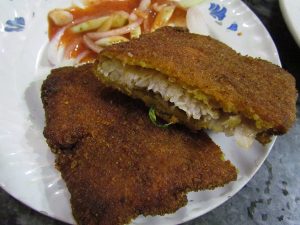 8. Fish Cutlets
This dish is an Epic. Tops the menu of any party or function in a Bengali gathering. It's basically Minced fish now available in variations with chicken, mutton and sometimes beef, deep fried in batter. They are tremendously tasty and a sure treat to the tummy without burning a crater in your pocket.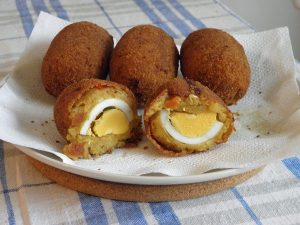 9. Dimer Devil/Egg Devil
Dimer Devil/Egg Devil is unlike its name, contains a boiled egg with cooked and spicy potato fillings fried together in the shape of a ball, dipped into a batter.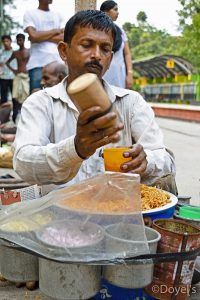 10. GhotiGorom
This is a classic for all bengali's, GhotiGorommainly is chanachur with onions chopped, chilles, fried peas few nuts and masala.
So if you looking for really good street food, look no further and try any of these classics.
Image Sources: Image 1, Image 2, Image 3, Image 4, Image 5, Image 6, Image 7, Image 8, Image 9, Image 10, Featured Image.