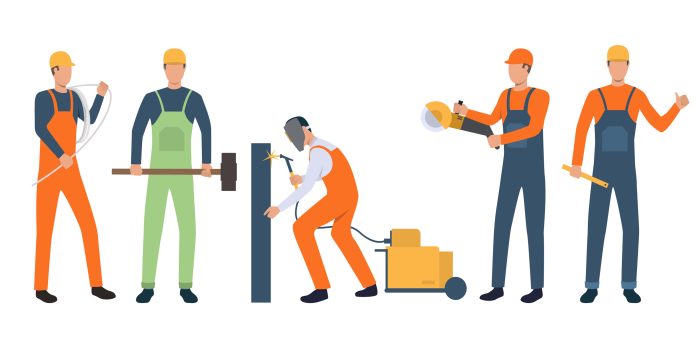 The pandemic-induced restrictions may have severely dented the prospects of millions of blue-collar workers, petty businessmen, and vendors to lead a dignified living over the last eighteen months or so. As the saying goes, necessity is the mother of all inventions, the digital platforms provided lifelines to thousands of workers who were otherwise found deprived of earning a decent living in the absence of conventional works. As you know, several app-based online aggregators rendered tremendous services during the stringent lockdowns greatly contributing to keeping the economy chugging along. Such workers have come to be termed as gig and platform workers.
PC: tawatchai07
Crucial roles essayed by gig workers during the first wave of Covid-induced lockdowns prompted several countries to classify their services as essential. However, these workers were often cut out of benefits extended to other frontline workers. Note that ILO in a 2021 report mentioned surveying around 12,000 gig workers globally which brought out some salient but disturbing features. On the positive side, gig work expanded opportunities for people otherwise excluded in traditional work areas. The flip side is the irregularity of work and lack of social protection. Of course, social security is the touchstone for the dissonance between gig workers and others that are finding resonance across the globe, and India is not excluded from the same.
No wonder, the Supreme Court recently agreed to take up a PIL seeking social security benefits for gig and platform workers. The case is bound to have a far-reaching effect on India's labour market for sure. Interestingly, the issue will also be closely followed globally as Indian gig workers face similar challenges to those faced by their counterparts in rich countries. For the uninitiated, the Code on Social Security, 2020, for the first time gave a legal identity to the term gig workers, described as a work arrangement outside the traditional employer-employee relationship. It said gig workers were entitled to a social security fund.
PC: rawpixel.com
Further, the current PIL has a global context that has been framed by three developments in economies with a higher standard of protection. In 2020, California in a ballot allowed platforms to classify gig workers as independent contractors which meant that they were kept out of obligatory benefits. Mind you, the tide seems to have turned in 2021 around the world. The UK's Supreme Court ruled that Uber must treat its drivers as workers and not self-employed. Recently, the EU drafted a bill that presumes at least some of the bloc's gig workers are employees and not contractors. India already has a distressingly large informal workforce and gig workers should not swell those ranks even further.
Notably, even after 15 months since the social security code was passed by Parliament, implementation has been delayed as the accompanying notifications are not in place yet. Thus, the PIL allows Government authorities to realise the spirit of the law that unambiguously states gig workers need protection. The law accepts that governments have to contribute to a social security fund but also provides for an employer's contribution. Getting along the two parties needs careful legal drafting to close loopholes and ensure workers have a cushion to sustain livelihood during hard times.