Chinese food is something that everybody enjoys. And why wouldn't one enjoy? They are pretty fast to make; no need for lots of preparations and pretty easy to make. The only thing which one requires is the Chinese sauces, soy sauce, agino moto (these are the major ingredients) and that's it. I don't think that for any Chinese dish the making time takes more than an hour. As a matter of fact, Chinese cuisine is known for fast cooking. There's not a place on earth where you wouldn't find Chinese cuisine. Though the taste varies from place to place because in every country the chefs make the Chinese dishes according to tastes and preferences according to its citizens. In this article I will tell you about the best Chinese Restaurants in New York: –
5 Best Chinese Restaurants In New York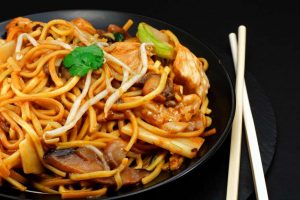 1.Grand Sichuan
This is certainly one of the best Chinese restaurants in New York. Though Xiaotu Zhang is not ranked among the superstar restaurateurs but he has certainly created a legacy in the culinary world. He has expanded his Chinese chain of restaurants to a very large extent and is the person who brought real Szechuan food to Chelsea. If you visit his restaurant, then start off with sinus clearing bowl of dandan noodles with addictive gui zhou chicken.
2.Red Farm
Though this restaurant's ambience is not of a traditional Chinese restaurant. But the food they offer is simply amazing. There's a beautiful pricey steak – Creekstone farms rib eye in a marinade of fresh soy and papaya. The dim sums available are too heavenly to handle.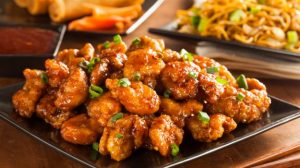 3.Nom Wah Tea Parlour
New York's first dim sum restaurant had opened in 1920 at a crook in Doyers street which was known as the bloody angle. In 2010, the 90-year-old stalwart went through a renovation. Now each plate is cooked to order and once which was a health department nightmare is now an old school institution which is dominating Chinatown's dim sum scene. It is certainly one of the best Chinese restaurants in New York.
4.Fu Run
The owners of this restaurant are from Dongbei which was once known as Manchuria. They call their most celebrated dish as "Muslim lamb chop" but it is more like a half rack of ribs. Describing the food available here would spoil the fun. Just go and have anything here; I bet you will find everything delicious.
5.Mission Chinese Food
It is one of the best restaurants in New York. Their menu is seriously huge and they expand from oldies like chicken wings and kung pao pastrami to all the new dishes. It is certainly one of the places where you want to be in New York.
Image Sources: Image 1 & Featured Image, Image 2, Image 3.