Monsoons are right here and what are you craving for? Nah not Pakoras, let's try something different this time. I am talking about those little bundles of joy popularly known as momos or dumplings. Don't you feel these little white surprises are packed with loads of flavours which just explode in the mouth. My mouth is watering at this moment. Let's discuss today 9 yummy and delicious types of Momos \ Dumplings that you should definitely try this monsoon.
9 Momos \ Dumplings That Will Make You Droll!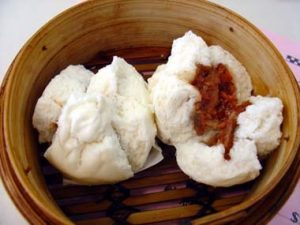 1. Cha Siu Bao
Straight from China we bring for you this pork'y' cousin of dimsum. Cha Siu Bao is like a Cantonese barbecue-pork filled bun. This recipe can either be baked or steamed. One unique thing about this recipe is that it is served during yum cha which is a Chinese style brunch. This brunch involves drinking Chinese tea and eating delicious dim sums. A Perfect option for Pork Lovers
2. Tiropitakia
Beautiful little cheese-filled triangles which can either be sweet or savoury depending upon the kind of filling used. Tiropitakia is quite popular in Greece and it is traditional dessert which is always a part of the menu of any traditional feast.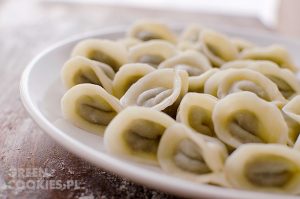 3. Uszka
Uszka are the popular dumplings from Poland, they are filled with some minced meat and mushrooms and served in a borscht soup. Uszka are packed with loads of flavour and are a must try.
4. Mandu
Here is an addition from the Korean Cuisine, circular shaped dumplings which are served with their very popular dish called Kimchi. Mandu is served with a beautiful dipping sauce made of Chilli, vinegar and coy sauce. The stuffing of Mandu is made of meat, tofu, garlic and ginger and green onions.
5. Xiaolongbao
This is a very unique dumpling preparation which is made with the traditional pork filling and a small piece of aspic. This aspic actually melts inside when its steamed. Isn't that Wow? Do try it the filling is absolutely moist and flavourful.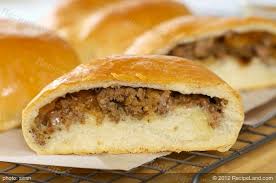 6. Runsas
Runsas are soft buns stuffed with some beef and cabbages. In the Middle America the Runsas are a comfort food, having this one will instantly connect you with the Indian version known as Keema Pav. So if you like beef do give this a try.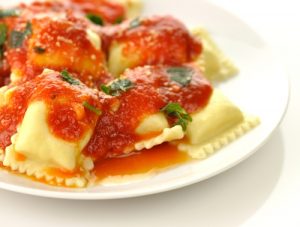 7. Ravioli
One from Italy, Ravioli can be made with anything. Yes, anything, meat, veggies, eggs and even cheese, they are typically served in broth or with some pasta sauce.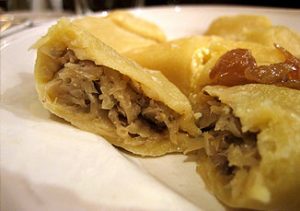 8. Pierogi
This one will surely remind you of one of the most popular Indian sweet 'gujiya'. But these are dumplings straight from Central and Eastern Europe. Pierogi can be stuffed with a variety of stuffings like, minced meat, cheese, potato, fruit or sauerkut raut. They are mostly boiled and then pan fried with some onions and butter.
9. Kroppkakor
A unique mashed potato dumpling stuffed with some sweetly seasoned bacon filling. Kroppkakor is typically served with some lingonberry jam which is a specialty of Oland, butter and cream. This dish is unique to Sweden.
Hope you like this compilation, in case you have any additions to make to this delicious list. Please do leave us a comment.
Image Source: Image 1, Image 2, Image 3, Image 4, Image 5, Image 6, Image 7, Image 8, Image 9,Featured Image.