Every individual falls in love with someone and gets committed and some often experience a breakup too! Breakup is that juncture of relationship where everything seems messy and things don't work out the way it originally happened. These breakups often transform our lives to the fullest; we are tend to become either too tough to face it again in future or become too fragile to even make ourselves smile! In both the cases, the end results are at its extreme. Here are 7 reasons which cause the end to a loving and happening relationship:
Reasons for breakups
1. Incessant Arguments and Quarrels
This is possibly one of the top reasons behind the end to a marriage or relationship. When there are constant fights, whether small or big among the partners; lack of understanding tends to develop. None of the partner is set to agree or compromise. And in this way things go out of control and a verdict of ending the relationship may be taken in consideration.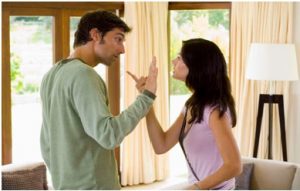 2. Constant Nagging
The tendency to nag is generally found more in women as compared to men. And when the targeted partner tries to meet all the improvisations asked by their partner; then 'new levels of improvisations' are usually introduced. This loop may even continue till a short or a longer period of time. But then, after a certain level; the targeted partner stop bearing and breakup becomes inevitable.
3. Over-Possessiveness and Jealousy
Due to this reason, devastation in a healthy relationship begin to take place. When a partner feels that they are getting less attention than they deserve and also when this attention is being given to a third person; then they starts feeling that they are being commanded; and this can give a further boost to the beginning of the end to the relationship!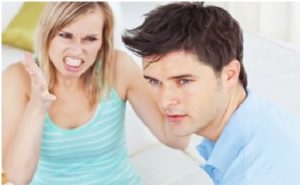 4. Constant Lies
Trust and understanding are the true essence of love. And when you try to stop your partner to do something which they love to do; then a lie may be taken as the perfect solution by them to meet both sides' wish! Love is when you both are happy and when the conflicting or contradictory wishes are met with the use of a lie (so that both of you remain happy); it can trigger a breakup in the relationship.
5. You are confused about your feelings and feel uneasy about your relationship
If you are constantly trying to convince yourself to stay when you know that you don't wan to stay; then you might be confused about your feelings. And then questions like 'Do I really love her?' or 'Does she really loves me?' starts coming up in the mind. But still you carry on the relationship but these types of relationships generally last soon.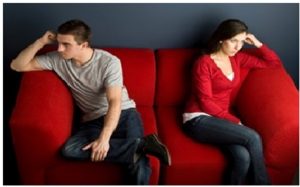 6. Outsiders are rallying against your relationship
Sometimes your family or friends, the ones who are generally trustworthy and your well wishers might not want you to be in a particular relationship. You should listen to them as sometimes outsiders have a better viewpoint of an unhealthy relationship as compared to those who are a part of it.
7. Constant Humiliation
Sometimes often one of the partners might be less concerned for the other; they have no shyness in speaking ill of their partners or even humiliating them in public or privately. This is just because of the selfish attitude of them. And they apologize after this act of misbehavior, but still they repeat this behavior again and again. Such kinds of relationships generally don't last for long.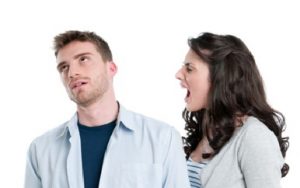 These are the 7 absolute reasons behind the end to any relationship. Although breakups might be difficult to cope with; but sometimes it is the best solution to all the troubles.