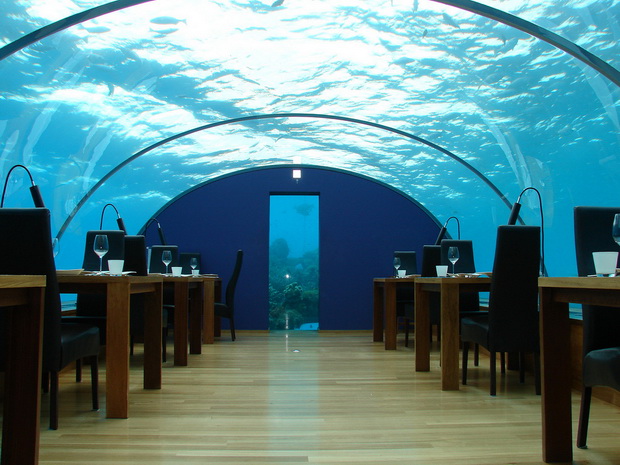 Have you ever imagined about spending a whole vacation in an underwater hotel? Surely, before answering this question; a question will strike your mind mixed with awe feeling – 'what!' Nevertheless, you can even make this 'what' into a 'wow' by diving into the blue seas and finding some dreamy and glitzy underwater hotels. Here is a list of 5 best underwater hotels of the World:
Best Underwater Hotels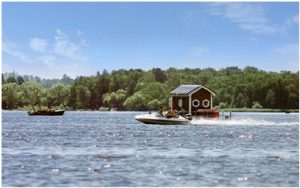 1. Utter Inn, Vasteras
Utter Inn is a hotel in the Lake Malaren in Sweden whose rooms are beneath 3 metres from the water level. It is built with white gables in the shape of the Swedish red house. Spending a day here is almost like spending a day in the aquarium.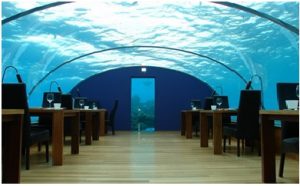 2. Poseidon Undersea Resort, Fiji
Built with aesthetic architecture and decor; Poseidon Undersea Resort is a majestic and luxurious five star hotel. It is 40 feet deep inside the sea providing some mind blowing and awesome views of the marine life through the transparent acrylic walls of the room. The hotel also provides an outing in the Mystery Island of Poseidon and a luxury submarine tour too!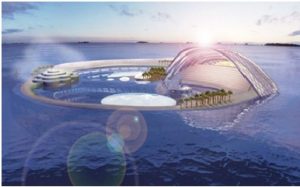 3. Hydropolis, Dubai
Hydropolis is currently under construction and it will be one of the most magnificent, magical and majestic creation by human beings. It covers an enormous area of 27 acres; that too 66 feet deep in the Persian Gulf. It will be a bubble shaped structure consisting of 220 suites. It has a budget of around $550 millions.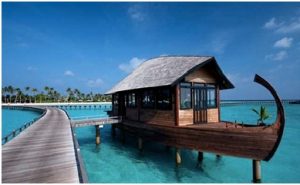 4. The Hilton Maldives Resort and Spa, Maldives
This resort is more popularly known for its underwater dining experience. The restaurant, Ithaa provides a cozy service along with the deliciously versatile menu. This 12 seater structure is built five metres below the sea level and provides a 180° view of the marine life with the help of glass ceiling.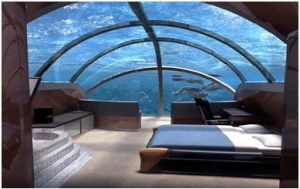 5. Jules Undersea Lodge, Key Largo, Florida
This hotel is for the diving enthusiast as it is 21 feet below the sea level! It derives its name from Jules Verne, a marine adventure story teller. Also, in order to assist non divers; the hotel provides a crash course too. Since 1986, this unique hotel provides all the basic as well as necessary amenities and services like any other hotel on the land.
So, the next time, if you want to get thrilling experience of the marine life ease-fully, in a royal and comfort way (without getting wet too); then these are the best hotels you should visit.