There are many myths, shocking and amazing facts about the Taj Mahal; built by the Mughal King Shah Jahan for his beloved wife, Mumtaz Mahal. One of the seven wonders of the World; Taj Mahal is renowned as the symbol of purity, pain and love. The most common myth is that King Shah Jahan had cut the hands of his workers. Another myth states that he even wanted to build a black Taj Mahal! Isn't it shocking?
Amazing Facts About Taj Mahal
Here is a list of 5 amazing facts about Taj Mahal that will surely leave you baffled: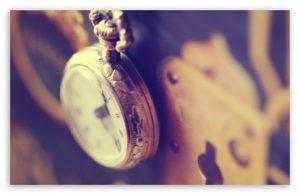 1. Time and Amount
It took more than 20 years to build this astonishing wonder. The construction was started in the year 1632 and ended one year after Mumtaz Mahal's death. Even the cost associated with this construction is unimaginable. It costed the Mughal King around 32 Million rupees at that time. And if we convert this money in the present US dollars; then it would be around 1 Billion US dollars!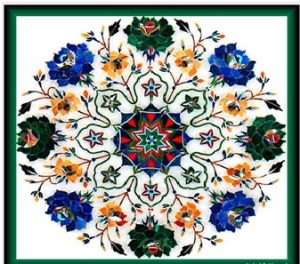 2. Constructions, Materials and Employees
There were more than 20,000 people who worked to build this monument. They include skilled laborers, painters, calligraphers, Stonecutters and many others. And it was completely constructed with only white marble; which the King bought from Rajasthan, Tibet, Afghanistan and China. Later, many precious and semi-precious stones were also inlaid into those marbles to make them more costly.
3. Inscriptions
Calligraphy has been done on all over the Taj Mahal including interior and exterior. The calligraphy done on the Tomb is the praises of Mumtaz Mahal. And other calligraphy is the holy inscriptions, including 99 names of 'Allah' on the sides of the actual Tomb.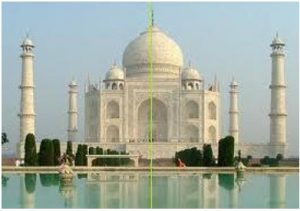 4. Perfection
When it comes to symmetrical structures of the World; Taj Mahal holds its position in the topmost list. The four sides of this renowned structure are perfectly identical resembling a square. Also, the four minarets were built in such a way, outside of the plinth that even if they fell; they would not be able to harm the main structure.
5. Colors of Taj Mahal
One can even say that Taj Mahal can even change its color according to its mood! Actually, not moody, but the color change is seen due to time. The reflective tiles along with the white marbles help in this unique phenomenon. Taj Mahal seems to be pinkish in the early morning; while it is burnished golden in the moonlight. These changing colors are even associated withMumtaz Mahal's mood!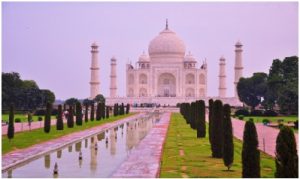 Taj Mahal In The Morning Hours.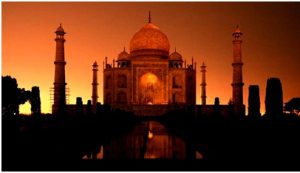 Taj Mahal In The Moon Light.
Today, the Taj Mahal attracts millions of visitors from all around the World. It is even surrounded by guest houses, gardens and a mosque covering 17 hectares of land under its complex walls!
Image Source: Image1, Image2, Image3, Image4, Image5, Image6, Featured.