When anyone talks about fitness, Milind Soman is the first person that comes in our mind. At least this is very true in the case of the Indians. The fitness, physical and mental strength this person has and that too at an age of 50. The greatest achievement of his life is the completion of the world's toughest triathlon, the Ironman Triathlon that was held this year in Zurich, Switzerland. Milind Soman completed the triathlon in an impressive 15 hours and 19 minutes. During the triathlon he did swimming, cycling and running to chase the target under the 16 hours top mark.
Here are the 10 facts about Milind Soman, the Indian Ironman: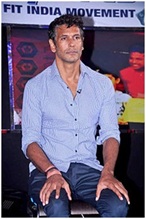 1. Born– Milind Soman was born in a Maharashtrian family in Scotland and thereafter he lived in England until the age of seven. After that, his family moved back to India. His father Prabhakar Soman, is a scientist and his mother is a biochemist, who taught at Wilson College.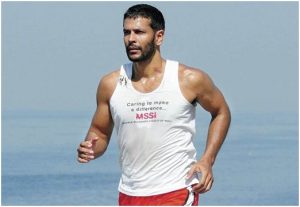 2. Ironman Triathlon– You will be proud to know that Milind Soman won the Ironman Triathlon competition in which 2000 people were participating from different parts of the world. He was amongst the 7 Indians. The competition was arranged by World Triathlon Corporation, which includes a 3.8 km swim, 180.2 km cycle ride and 42.2 km run. Soman completed the challenge in 15 hours and 19 minutes and won the title.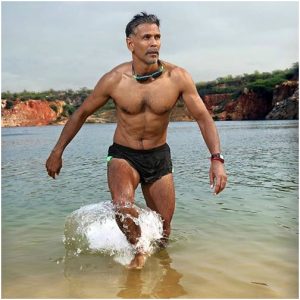 3. Swimming– Milind Soman has always been interested in doing activities that can keep him fit. At a young age, he showed lots of interest in swimming and because of his efforts, he has won the national swimming championship title for 4 years in a row since 1984.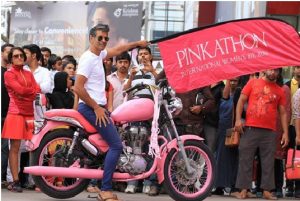 4. Pinkathon marathon– Milind Soman is also involved in activities that can support women to take up fitness and a healthy lifestyle to a new level. He was involved as a very active member in Pinkathon marathon that was held for a cause of breast cancer across the country.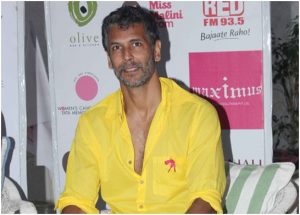 5. Bollywood- Other than being an athlete, Milind Soman is also a Bollywood actor and a model too. He has made his appearance in many Hindi, Tamil and Marathi films. For a few years, he was the part of a TV series as well. His upcoming new Hindi films are Bajirao Mastani where he is working with Ranveer Singh, Deepika Padukone and Priyanka Chopra who are in the leading role.
  6. Greenathon- Milind Soman, on May 20, 2012, became a Limca Record Book record holder for running 1,500 km in 30 days for Greenathon. This event was hosted by NDTV to spread environmental awareness across the country.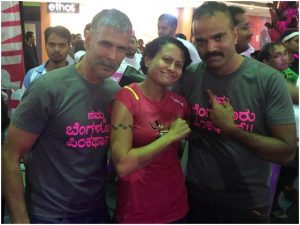 7. Training- Before participating in Ironman Triathlon, Milind Soman burned his body under long training sessions. For 86 days, he had been training hard and non-stop for the Ironman Triathlon. In case if he missed the chance of going gym because of his busy schedule, he would still manage to take out time for exercise and running every single day.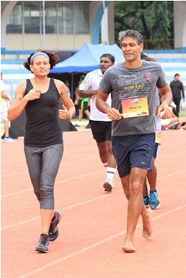 8. Running- As most of us prefer different types of shoes for different workout, Milind Soman likes to keep it simple by running barefoot. According to him, barefoot running gives him the best feel of running.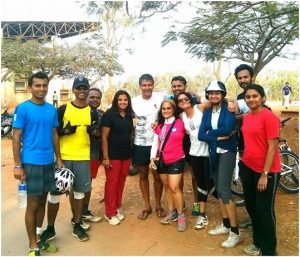 9. Controversy- Milind Soman together with his then-girlfriend, Madhu Sapre, an ex-Miss India and model, was involved in the controversy too in India. They were a case that was registered against them for posing nude in a print ad for Tuff Shoes. After 14 years they were declared as non guilty to the charges that were imposed on them.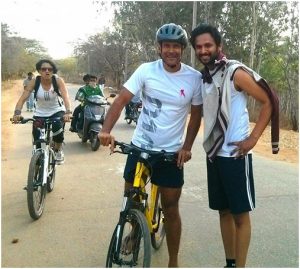 10. Diet- According to Milind Soman, drinking lots of water is the key to maintain glowing and healthy skin. You should keep yourself hydrated throughout the day. One should take nutritious Indian food and at the same time avoid junk foods. To keep himself fit, Milind Soman normally burns 700 to 750 calories per day.
Milind Soman is definitely an idol for those people who take special care of their body.
Image Source– Bing.com, Image4, Image6, Image7, Image8, Image9, Image10