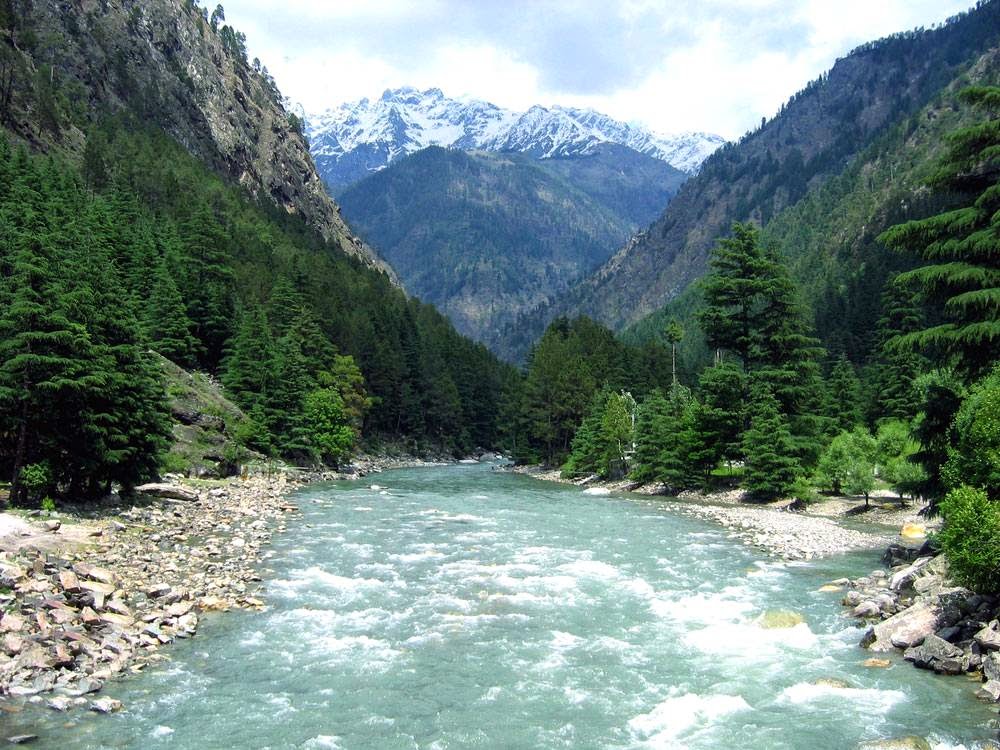 Two questions are arising in my mind regarding Gangajal. One: Where I will find Gangajal? And the other one: Where I will find 'Real!' Gangajal? The only difference between the two is the word 'real'. Does the second question reflect that there is existence of 'fake' Gangajal also! Ah! Anything is possible in country like India! Indians have the ability to make replica of anything in their blood! And it's just a matter of 'water'; Indians can even prove the normal 'tap water' to be the real Gangajal! That's the sheer talent which nobody but only the Indians has got! LOL
The Real Gangajal
Now let's try to find out the places where one can find the real Gangajal in three scenarios i.e. the past, the present and the future scenarios respectively.
1. The Past Scenario
Decades back there was only one Gangajal; only the real one. All the deities, rishis, sages, saints, sadhus, Hindu Kings and Queens and even the common people have got the same rights to use the Gangajal; which can be find at all places in the holy river of Ganga accompanied by Yamuna and other tributaries till its end in the Bay of Bengal. The holy water was in its pure form in all its way at that time.
2. The Present Scenario
Today, the 'holy' Ganga river is so contaminated that even the normal tap water seems to be more pure than the much talked 'holy water – Gangajal!' It's a heartbreaking fact! We Indians are so desperate in coming 'first all the time' that we even hold the top most positions when it comes to polluting our holy rivers. Whether it comes to cremation or the industrial effluents to be discharged or the human waste to be dumped; we Indians always say 'Har Har Gange' (in our own way!) That's the saddest part of this country. We believe it to be the 'holy' river but we ourselves are deteriorating it too.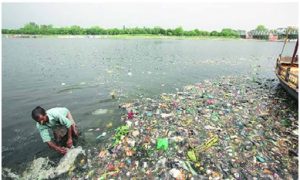 So the simple answer of finding the 'real' Gangajal today, lies in the Gangotri Glacier at Gaumukh! Thanks to all the 'real Indians' involved in polluting the sacred Ganga! So go and feel the 'real' essence and the 'real' taste of the 'real' Gangajal at an elevation of more than 12,700 feets!
3. The Future Scenario
In the upcoming years, these 'uncaring' people will be going to contaminate even the Gangotri Glacier! Believe me, there will be no real Gangajal left in the future years for the coming generations; they would only see the 'contaminated Gangajal' and the 'Real Gangajal' will be a historic thing for them.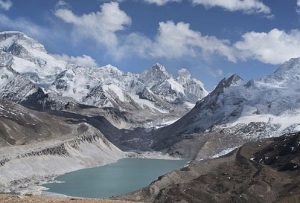 At last I would like to say that that no doubt, Gangajal brings prosperity and happiness in one's life and removes all malefic disorders and helps in achieving salvation. And for these reasons only, people take bath in the sacred river and even drink the holy water too. But they don't even know that in this process of achieving salvation; this 'polluted yet holy water' will instantly lead them to Heaven (actually 'Hell' in most of the cases! LOL) So guys please stop contaminating the holy river, so that the sacred water may remain sacred.