It may not be possible for many of us to go abroad and visit unforgettable beaches of countries like Australia, Thailand or Bali. But friends believe me our own country, India, has got some of the most charming beaches which we can be compared at the International level as well. Yes, when I talk about beaches then it's not possible to complete the sentence without taking Goa into consideration.
Goa has 103 km coastline area which consists of many beautiful beaches that one can imagine. Goa is said to be a former Portuguese land where many amazing scenic beaches are found. If you are looking for any place where you can do party, do something adventurous, take a sunbath or just want to spend time in isolation then these beaches have got everything for you.
Here is the list of 5 top beaches of Goa-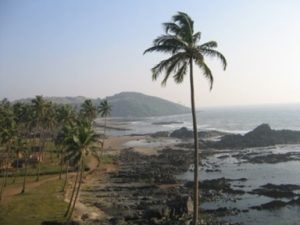 1) Baga Beach- If you love beach parties and want to enjoy nightlife then just pack your bag and come to this place as Baga Beach has got everything to which you are looking for. Here you will get lots of shacks on the beach where you will be getting amazing seafood. Lots of water sports activities are seen all around the beach. You can even go for Wind Surfing and dolphin cruises as well.
2) Agonda Beach– Agonda Beach is one of the calm and beautiful beaches where you can less crowd and huge clean blue water of the sea in front you. If you are looking for any place to read your favorite novel or to do meditation, then this beach is right for you. If you want, you can even go for dolphin spotting as well.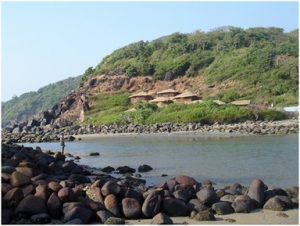 3) Mandrem Beach– Mandrem Beach is in North Goa and it is being considered as among the best beaches of Asia, especially for couples who are on a vacation to spend precious time with each other. If you are looking for anyplace in isolation, then Mandrem Beach is best for you. Other than the beach you can also enjoy local food from the nearby small village as well.
4) Cavelossim Beach– While the crowd prefers to spend time more on the popular beaches of Goa, as a result Cavelossim Beach gets less crowd. So it is best for you if you are planning to take an evening walk in less crowded place. The black hard rock and white sand combination make tourists feel awesome and delightful.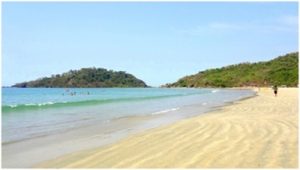 5) Candolim Beach- This beach is just near to Baga Beach only. During the season time, Candolim Beach is being occupied by thousands of people from all around the world. Other than scenic beauty, Candolim is also popular for one more reason as it was the first village to convert to Christianity in the 16th century.
These are some of the famous and beautiful beaches in Goa, which certainly make Goa the most visited tourist place.
Image Source: Travel India