Bihar is one of the popular states of India which is very well known for its delicious food and sweets. I am sure that this cuisine will make you mouth water and droll.
Here is a list of 10 lip-smacking dishes which are a must try before you die.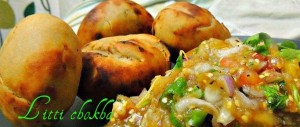 1. Litti Chokha
World famous in India the most popular Litti with Chokha. Made with wheat flour dough with a delicious stuffing of roasted gram flour, few spices lemon juice, onions and green chillies and then baked .It is best complimented with Chokha which is also made of baked brinjal, tomatoes and potato. Taste best when dipped in desi ghee and complimented with achar and raw onions.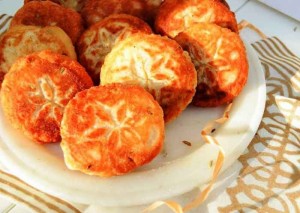 2. Thekua/Khajuria
A sweet for all occasion for the Bihari's. Thekua or Khajuria is a snack item which is made from wheat flour, jaggery (or sugar) all mixed together and moulded and finally deep fried in ghee.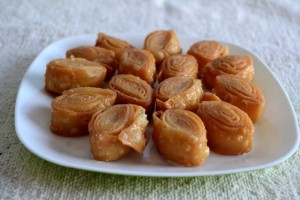 3. Khaja
This is sweet, sugary, crunchy and wafery sweet snack. Made from Maida (all-purpose flour) and sugar, is deep fried and then dipped in hot sugar syrup. It is just out of the world, complimented with a cup of tea.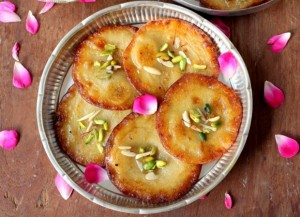 4. Malpua
Malpua is one sweet that tops the menu of all Biharis in any special event and festival. Very simple to make and requires no prior preparation , a semi runny batter is made with flour, milk, sugar and mashed bananas and then deep fried till the edges go wonderfully crispy while the centre is all soft and mushy.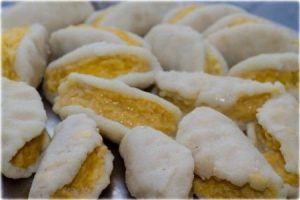 5. Dal Pitha
Similar to momos, Dal pitha are Bihari dumplings! This is a delicious delicacy from Bihar, made out from kneaded rice flour dough and is stuffed with spiced chana daal / Bengal gram paste and then steamed/boiled. Extremely healthy option.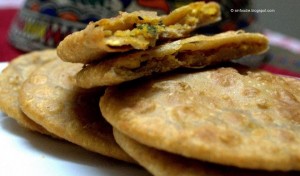 6. Dal Puri
Okay who doesn't love puri; I am sure no one. Here I am not talking about normal plain puris but dal puri which is another level of happiness to all puri lovers. This puri has a Bengal gram stuffing in it which makes it more filling and a lot yummier .Popularly made during Dussehra and Diwali.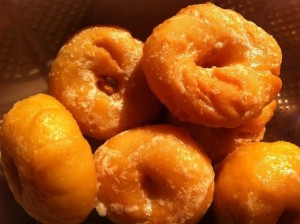 7. Balushahi
A Plate of this sweet will take you on top of the world, looks like donuts but purely from Bihar. Extremely yummylicious, made from flour and butter milk.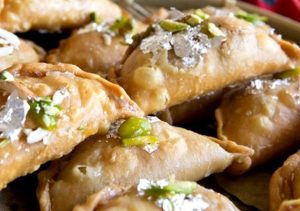 8. Pedakiya/Ghujiya
Possibly Bihar's most well-known fried sweet. Made with flour stuffed with rava (suji), khoya and grated coconut along with dry fruits.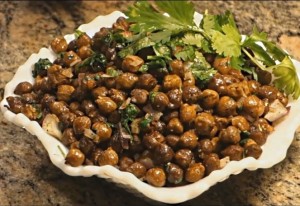 9. Chana Ghugni
Perfect Sunday breakfast recipe for all Bihari's. Lightly spiced Bengal gram, and taste heavenly.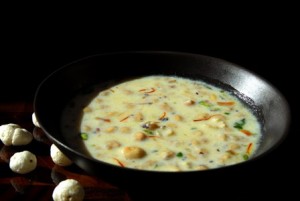 10. Kheer Makhana
It's different from the traditional rice kheer that all know. This recipe is made from makhana also known as fox nut. Preparation procedure stays same like normal kheer but taste absolutely different as is not very sweet because of the little salty taste of the fox nuts.
So, whenever you plan your trip to Bihar make sure you have this list handy with you and make sure don't miss on these lovely delicacies of Bihar.
Sources:  Image 1, Image 2, Image 3, Image 4, Image 5, Image 6, Image 7, Image 8, Image 9, Image 10, Featured Image