These days many e-commerce websites try to mislead the buyers by offering discounts. But they mostly bluff the buyers by either sending back bricks or products that are just no worth buying. We have seen many cases where people ordered phones and laptops online with heavy discounts, but got back bricks in return. These e-commerce websites have time and again broken the trust of the buyers. But this piece of news is truly satisfying as the popular E-commerce website Snapdeal gets snapped off by a Engineering student.
Nikhil Bansal Grabs an Irresistible offer: 99.7% discount on the Apple iPhone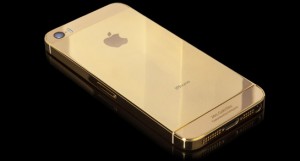 Nikhil Bansal who is a B.Tech student from the Punjab University, on February 12 spotted a 99.7 percent discount on an iPhone 5s on e-commerce giant Snapdeal. He didn't not waste even a single second and ordered the same for Rs 68. I understand it's hard to believe, but who do you think will waste such an epic offer.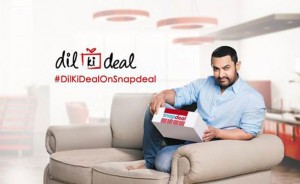 Snapdeal Acts Smarter: Cancels Nikhil's Order
Well post the order was made, what do you think could have been the next step? Yes, Snapdeal smartly cancels the order. This itself proves that this particular offer was only to mislead customers.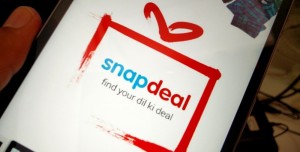 Bansal Drags Snapdeal to court. And, won!
Bansal did not keep quiet when Snapdeal refused to deliver his order. He filed a case with the consumer court in Punjab's Sangrur district against Snapdeal for not "honouring the deal." Nikhil won the case, as the court in verdict, ordered Snapdeal to deliver the product at price of nuts and also made the company pay a ₹2000 penalty for compensation and litigation expenses.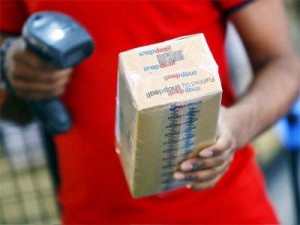 Snapdeal Challenges the Judgement of the consumer forum, and loses again
Snapdeal doesn't lose hope and makes one more attempt by challenging the decision of the consumer forum and fight back, but they were backfired. And this time, they were ordered to pat a fine of ₹10,000.
It has become a very regular trend for these E-commerce websites to keep fooling the people. But with this case, we must cheer Nikhil Bansal for teaching Snapdeal a good lesson, and setting an example for others to fight back.
Image Source: Image 1, Image 2, Image 3, Image 4, Featured Image.