Delhian's excited that Maggi is back? I am sure you are as excited as I am. Well by now you would have already tried the signature taste of Maggi at home, now it's time to hang around with friends in and around Delhi and celebrate the return of Maggi at these lovely places, which have delicious Maggi recipes.
Look at these 10 budget places in Delhi that serve the most delicious Maggi-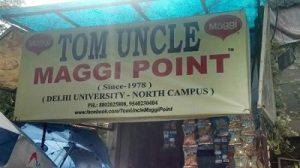 1. Uncle Tom's Maggi Point – Hudson Lane
This place is considered as the most famous iconic Maggi joint in Delhi NCR. It is located, near Ramjas College, and is the most popular hangout places for the Delhi University students. It is popular for its delicious Maggi recipes. They serve several varieties of Maggi, few of their must try recipes are Special Masala Maggi, Egg Maggi, Vegetable Maggi, Fried Vegetable Maggi, Cheese Masala and Butter Masala Maggi. Uncle Tom's is a very budget friendly joint, a plate of yummy maggi will not cost you more than Rs 60 per plate.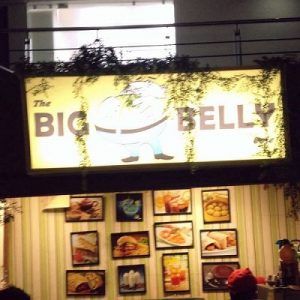 2. The Big Belly – New Friends Colony
This place is a small but popular food-joint. It is located in New Friends Colony and serves fast food quick bites. They also offer delicious Maggi at very cheap price. They have a variety of Veg & Non-Veg Maggi, they also have an option where you can get your Maggi customized as per your liking.
3. Charu Maggi Point – Outside Delhi School of Economics
Located outside the Delhi School of Economics. It is a really wonderful food joint, which serves outstanding Butter Tadka Maggi. This shop is renowned for its spicy veg Maggi, which is tossed with onions, green chilies, carrots, cabbage, coriander leaves, the rich amount of butter and of course their special Maggi masala.
4. Billu's Food Hut – Netaji Subhash Chandra Place
Are you open to experimenting with food, then do visit Billu's Food Hut. It is located at the Netaji Subhash Place, Delhi. This shop serves some of the most offbeat varieties of Maggi, like Schezwan Maggi, Tandoori Paneer Tikka Maggi, Chili Chaap Maggi and Veg Fried Maggi. Don't get worried about the price, it's a very pocket friendly joint.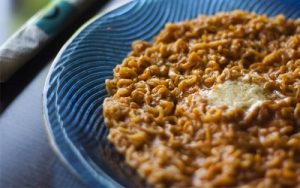 5. Café Terminus – Ambience Mall
Well, not all Maggi places are cheap. This Café offers true Maggi delights. One of the most interesting varieties of Maggi to eat here is the popular ISBT Makhani Maggi. This is a creamier version with special spices and herbs. Having Maggi at this Café is quite over-budget. The ISBT Makhani Maggi is Rs.250 per plate. This is the most expensive Maggi in Delhi.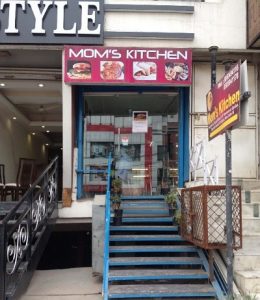 6. Mom's Kitchen – Kirti Nagar
Did you have a really long day of furniture shopping? Then head forward to Mom's Kitchen, as this is the right place to be. As this shop is located right in the middle of the Kirti Nagar furniture market, West Delhi. It is popular for its delicious fast food options and yes at affordable rates. Do try Schezwan Maggi and Chili Chicken Maggi, both these options are equally delicious and you can miss them.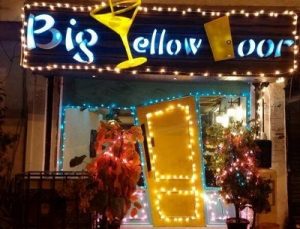 7. Big Yellow Door – Near GTB Nagar Metro Station
Another very famous joint among the Delhi University students. It has a huge variety of fast food and Italian food. They are popular for its delicious Chicken Maggi and Veg Maggi. It is a pocket friendly destination for delicious food.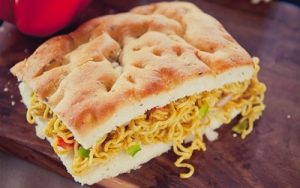 8. Chaayos – Delhi NCR
It is wonderful Café which is popular amongst night time strollers. They serve delicious breakfast and cafe food very reasonable price. Do try their 2 Minutes Maggi Vegetable Sandwich, which is made of freshly cooked Hot Maggi and grilled with vegetables and fresh baked bread. Chaayos has 8 locations across Delhi-NCR.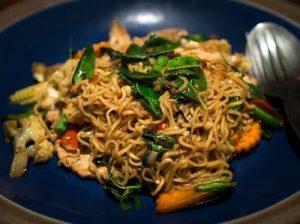 9. Phat_mama – Qutab Institutional Area
There are several Dhabas lined up on the road next to the Indian Institute of Foreign Trade (IIFT), Qutub Institutional Area. These dhabas are very popular among the students, for their delicious Maggi and Parathas. As it's targeted majorly by students, they are very economical.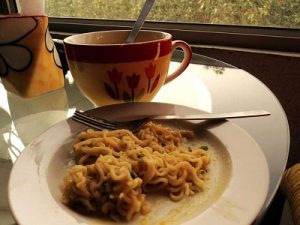 10. The Potbelly Rooftop Café – Shahpur Jat
It is very popular for its Bihari cuisine restaurant in Delhi-NCR. Apart from their super-delicious Bihari food, they also very famous for their Maggi recipes. You must try their variety of Maggi, few of them are Spicy Maggi, Dhamaka Maggi, Maggi Mirch Masala, Keema Maggi and Mushroom Maggi. It's a little on the costly side when it comes to price.
I am sure your mouth must be watering by now. So rush into these joints and enjoy their yummy Maggi.
Image Sources: Image 1,Image 2, Image 3, Image 4, Image 5, Image 6, Image 7, Image 8, Image 9, Image 10, Featured Image.