When the winter season arrives, bacteria's and viruses flourish like snowflakes. Out immunity system is tested rigorously by the work and school environments. And when it comes to exercising, it likely takes a back seat. But don't lose hope.
You and your family can stay healthy in spite of all the challenges during this winter season. Here's how.
1. Wash up your hands
Prevent viruses and bacteria by repeatedly washing your hands—and teach the kids too. Washing hands is not a fancy requirement. Just simply work up a lather and wash your hands for at least 30 seconds, do it before eating and after you go to the bathroom. Make sure you wash under your fingernails too, because that's exactly where germs loiter.
2. Change Your Toothbrush
Try to use a new toothbrush, mostly after you had a cold, flu, mouth infection, or a sore throat. As germs can hide in our toothbrush and this can lead to reinfection. So make sure you stock up on toothbrushes so that there's always a spare handy.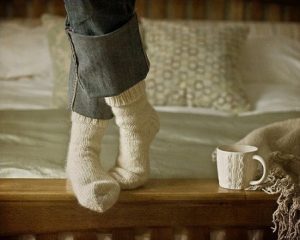 3. Take care of your feet
Winter special heavy shoes, boots, and warm socks can take their toll on Tootsies, large and small. The best defense would be to, moisturize your feet daily as this will help to keep fungi from entering the cracked winter skin. Try to wear socks with synthetic fibers, this helps to wick away moisture faster.
4. Stay hydrated
You might not feel too thirsty during the winter season, but don't forget to keep drinking water. As drinking enough water is very important for you to stay well hydrated. Aim for about two liters of water per day during winter, this is essential for our body to function.
5. Pamper Your Skin
Skin truly gets beaten up during the winter season. The freezing weather can affect our skin very badly, it can contribute to conditions like dry & itchy skin, eczema and chill blains. These conditions arise due to the reduced humidity and drinking less water or possibly due to reduced circulation, which is possibly decreasing the flow of blood and nutrients to our skin. Use moisturizers daily, this may help to keep the skin moist.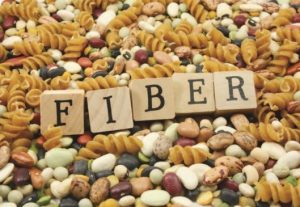 6. Fill Up on Fiber
Eat fiber rich foods. As fiber in foods like oats, apples, and nuts helps to reduce inflammation and further strengthens the immunity system by increasing anti-inflammatory proteins. Try to take a daily fiber intake of 25 grams a day.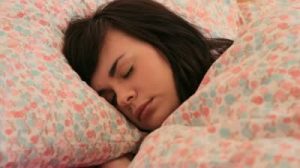 7. Get good sleep
For an adult eight hours of proper sleep is needed, this can help to keep the body's immune system healthy and ready to fight off colds. Say no to alcohol, caffeine and cigarettes, these substances can affect your sleep quality negatively. Try to exercise regularly and techniques to relax techniques and further establish a regular sleep routine. Few good things come with discipline, always remember this.
8. Eat More Mushrooms
In your daily diet, try to include lots of mushrooms. Mushrooms activate certain immune cells, they help to boost protection against colds and viruses.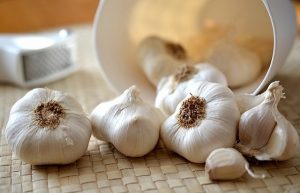 9. Eat Garlic – The Flu Buster
Allicin is a compound which is found in garlic. It has strong antibiotic properties, which helps to prevent colds and also reduce the duration and severity of cold. Try to eat it as soon as the symptoms start, one or two cloves of garlic a day work as wonders. You can also try supplementing that contains allicin.
10. Get enough Vitamin D
Don't try to stick into a corner during the winters, get some real sunlight to keep away seasonal affective disorder. About 10 to 15 minutes of staying in the sun can help you lift up your mood.
Winter season often has a bad rapport, because it brings with it the cold & flu and also those cold and dark mornings. Give a little effort and there shall be no reason for our health to suffer during this winter's colder months!
Image Sources: Image 1,Image 2, Image 3, Image 4, Image 5, Image 6, Image 7, Image 8, Image 9, Image 10, Featured Image.