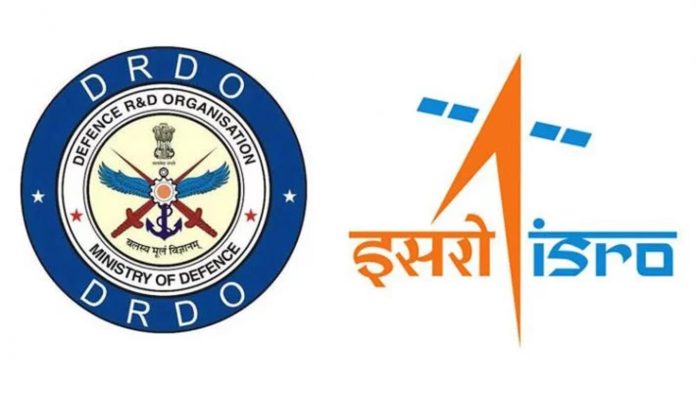 The entire global community is rejoicing in the accomplishment of the Indian Space Research Organization's (ISRO) spectacular soft landing of Chandrayaan-3 on the South Pole of the Moon. This historic achievement not only launched India's standing in space technology among the very best—only three other countries have succeeded in landing on the Moon's surface—but also enabled India to now commercially explore the huge potential offered by the fledgling industry going forward. Of course, every Indian must have felt emotionally overwhelmed and brimming with pride and honor when the lander Pragyaan touched the Moon's surface with such finesse. This incredible achievement must rank as one of the most defining moments for the country.
PC: Gadgets 360 Staff
While the entire country basks in the glory of ISRO's momentous achievements over the years, the other equally important arm of the Union Government, the Defense Research and Development Organization, appears to be underperforming despite grandiosely announcing several projects over the years. As you are aware, the majority of the military hardware for three arms of the armed forces is imported from various countries. The indigenous military development initiatives haven't taken off on expected lines despite concerted efforts at ensuring self-sufficiency in the crucial sector. We rely too much on countries like Russia to strengthen defense preparedness to meet the growing challenges emanating from across the Western and Eastern borders.

Worryingly, the contrast between ISRO and DRDO is quite stark today. While the former is feted the latter is criticized for inefficiency. As reported, last year, a CAG audit highlighted the many delays in DRDO's priority projects. Note that DRDO has often been helmed by people with a credible track record, such as Kalam or the Physicist Raja Ramanna, who oversaw the design of India's first nuclear reactor. Yet, it's not delivered as India continues to be the world's largest arms importer for the period 2018 -22. The reason for this can be seen in the same CAG report, which said there's inadequate synergy between DRDO and India's armed services. Needless to mention, it leads to time and cost overruns. We need to address this anomaly immediately.
PC: PTI
Going forward, an assessment of DRDO needs to factor in the armed services' needs and the Union Government's budget constraints. The trade-offs in the indigenization of defense procurement can be framed as a trilemma. The need is for high-quality arms at a low cost, with quick delivery. Only two of these three objectives can be met at any time and India ended up as the largest arms importer as purchases are sometimes triggered by crises. The Union Government must take the lead as the global arms industry witnesses limited technology transfer. Thus, if DRDO is to deliver, the Union Government must ensure smooth collaboration with the armed services and stick to realist projects. Indeed, a domestic hi-tech defense base is possible with a different structure.