Dreaming is life's one of the most mysterious and stimulating experiences. Each of us becomes psychic every night as we start dreaming; we also see things that actually have nothing to do with the real world. But, whatever may be the patter; dreams are the most unique characteristic of human beings.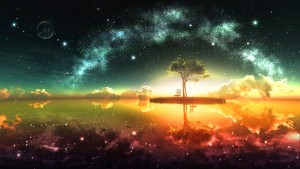 Few Interesting Facts about Dream that may Not Know:
Almost all of us forget 90% of our dreams: It is very rarely seen that anyone actually remembered all the details of the dream they see.
Everyone dreams, irrespective of the age: Age is no factor for dreams, be it a one month old baby or a 100 year old man; everyone has the ability to see dreams during their sleep.
No Entry for unknown faces/things: When we dream, we see only those faces which we have seen at some point in life. It is very less likely to see somebody in the dream that you have never seen before.
Dreams can be Black and White: Not everyone can see dreams in colour. However, the black and white dreams also don't bore us!
Frequency of good and bad dreams: The most common feeling experienced in dreams is nervousness. Negative Dreams are more frequently seen than positive.
Multiple Dreams: Most people get multiple dreams throughout their sleep. However, they can remember only bits and bytes of the dreams that they see when they are about to wake up. Rest of the dreams are forgotten.
Pets dream too: If you think only humans can have dreams, think again! Animals too get dreams, such as dogs. Hence, don't be startled if your dog suddenly gets up from his deep sleep and starts running around. May be he just got a bad dream of someone chasing him!
When dreaming our body is non-reactive: Yes, even if you see chasing dreams, your body remains immobile. This phenomenon is called as Body Paralysis, which is a natural phenomenon while we are dreaming. This is nature's setting so that our body doesn't react to any dream and hurt ourselves.
Happening in the surroundings influence our dreams: It is an old saying that what we see and think, comes to our dream. It is possible that if someone is singing a song in your room, and you are seeing the dream of some concert.
Men's dreams are different from the women's Dream: It is scientifically proven that the emotions in a man's dream are more aggressive than a woman's dream.
Precognitive Dreams: Precognitive Dreams means the sight of the future. This is an unproven mental ability to see happenings in the future.
Snoring? No dream: People snoring are less likely to see a dream. However, it's not scientifically proven.
Dreams are mysterious, bewildering and sometimes nightmarish. Why we dream is still an unanswered question of behavioural sciences. So until we get an answer Happy Dreaming!
Image Source: Image 1, Image 2, Featured Image.