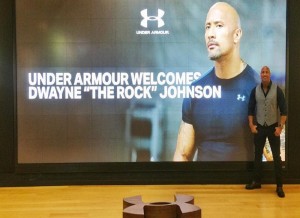 Recent announcement has been made that Dwayne Johnson(Rock) has formally joined the Under Armour.
About Dwayne Johnson
A college football player for the University of Miami Hurricanes, then won the national championship with the team in the year 1991. The Rock then became a professional wrestler after a few years of being with the Canadian Football League. He emerged as one of the sport's biggest stars and also appeared in several dozen films including the popular "Fast and Furious" franchise.
Check out all you need to know about this partnership between Under Armour (NYSE: UA) and Dwayne Johnson.
1. Johnson will take initiatives on creating products and support UA's Connected Fitness initiatives
Johnson will be working hand-in-hand with the innovative performance brand. He will be creating a range of products, including footwear, apparel and accessories. He will also support Under Armour's Connected Fitness initiatives.
2. Collaborative development of original content
The popular actor's lifestyle, fitness routine, and charitable initiatives will be inspiring the development of the original and existing content.
3. Dwayne Johnson will play an integral role in the promotion
Under Armour's Connected Fitness platforms and recently debuted Under Armour HealthBox™ and Record™ application will be actively promoted by Johnson.
4. Products will be inspired by Johnson's movies
The brand will develop product capsules, which will include the footwear, apparel and accessories inspired by the movies Johnson is currently working on. A Rock-inspired backpack and duffle bag will be the first product capsule, this will be launched on UA's website and be available in few select Brand Houses in the coming few weeks.
5. Johnson to support and drive awareness around the charitable initiatives
UA will also enroll the actor to help support and drive awareness around the brand's charitable initiative. UA Freedom is one of them, this was formed to inspire, honor and support the members of the U.S. military, first responders and public-safety officials.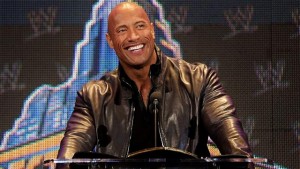 Dwayne Johnson said that with this partnership with Under Armour, they will deliver game-changing products which will help people to chase greatness.
Image Source: Featured Image & Image 1, Image 2 .