For kids, the second most important thing after their parents are certainly the cartoons. The best way for a parent to calm down his/her cranky baby is to show them their favorite cartoon. This is certainly the main reason for the increasing popularity of these cartoons across the globe. Children are such huge fans of these cartoons that they do not even blink their eyes for a second when these cartoons are aired.But why only children; even we elders do have our own favorite cartoon character.
Let's take a look at the most famous cartoons with our beloved Indian Kids: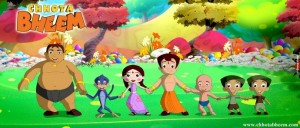 1. ChotaBheem
ChotaBheem is one of the most favorite cartoon shows among kids. In fact, it is the number one favorite cartoon amongst kids. It is telecasted on PoGO TV in India and children's are crazily in love with it. Bheem's activities bring happiness among the kids and the other characters Chutki, Raju are also quite popular among children.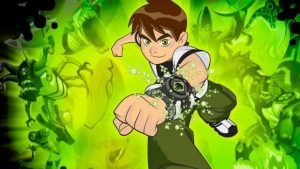 2. Ben 10
This show doesn't need much introduction due to its extreme popularity. Seems that children's of all ages are watching this show. Children's are such huge fans that they are seen using several goodies branded with this cartoon on it, like watches, water bottles, school bags, real time Ben 10 toy gadgets. A Hollywood Movie also made based on this cartoon avatar. Ben 10 is basically a Super Hero who saves the life of many people, for the rest of the story he is just a normal kid.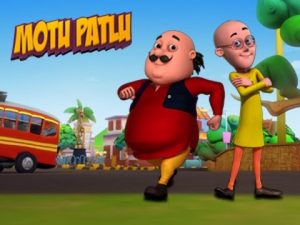 3. Motu Patlu
As the name suggests, Motu loves food and is fat, on the other hand Patlu is lean enough. Motu craves for all the junk and oily food. This show mainly shows all unusually quirky and interesting situations, both these characters come across a funny manner. It is one of the finest sources of entertainment for children.
4. Tom and Jerry
I am not giving a formal introduction to this one as it just doesn't need one. Both these wonderful characters have been entertaining many people from the last 50 years all across the world. The Story showcases the cat and mouse revengeful fights. This show will forever remain not only in the hearts of children's but also adults.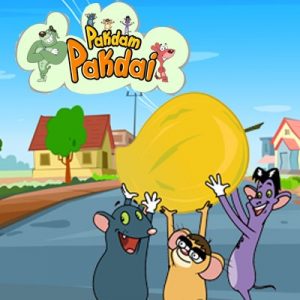 5. Pakdam Pakdai
Telecasted on the channel Nickelodeon, this show has become extremely popular with kids. The main reason for its increasing popularity is because of the way characters deliver their dialogues, it's like Bollywood style. Children's are loving Doggy Don. The show showcased the chase between Doggy Don and the three little mice Chotu, Lambu and Motu. Doggy Don's funny activities have become too addicted for the kids.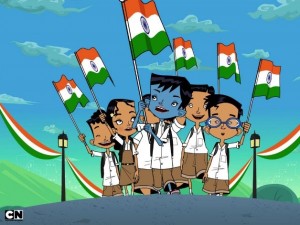 6. Roll No. 21
Roll No.21 is telecasted on the Cartoon Network. A modern edition of lord Krishna and his mighty uncle King Kansa.However the real names have been modified. Where our little Krishna becomes Kris, and dangerous Kansa becomes Kanshik. They showcase Kris as a student, and Kanshikas the strict principal of the school.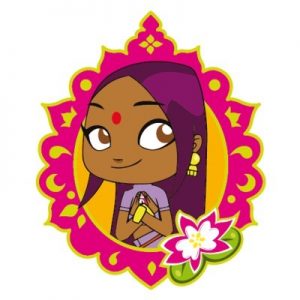 7. Sally Bollywood
One of the spiciestcartoons shows which has gained popularity. The prime character is Sally, who is the owner of an investigationfirm and is passionate about Bollywood song and loved to dance with them. All of Sally's adventures are extremely enjoyable.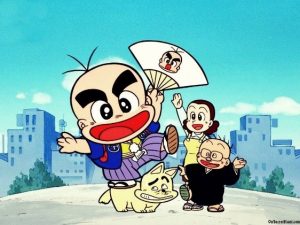 8. Hagemaru
Fantastic Japanese series which is scripted by Shinbo Nomura. Prior to this show, series of this cartoon was earlier available in printed form. Children are huge fans of the young and cute Hagemaru and his awesome mindset.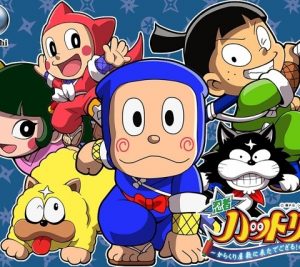 9. Ninja Hattori-kun
The show has grabbed all the possible success. Which is just not limited within TV show, but also with their animation series, move &video game. One of the most popular show watched by kids in most of the Asian nations.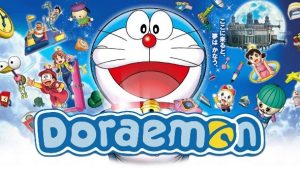 10. Doraemon
You will never think of the remote control whenDoraemon is being telecasted; as children might just smash you. The main characters, robot Doraemonand his friend Nobita are extremely famous with the kids.
11. Mr. Bean
Mr. Bean which is an animated series is not just famous among kids, but also with the adults equally. The stories revolve around the troublesome character Mr. Bean, who lives with an old lady and a grumpy cat.This show is unique as there are no dialogues, and only the gestures and incredible expressions of Mr. Bean makes you go rolling with laughter.
12. Chaplin
Charlie Chaplin, I guess the name is enough. This legendary character makes any boring people laugh out loud; and kids love him. As if Chaplin is around there is no chance to get bored.Day to day activities are presented in a very hilarious way, and you just can't help but laugh.
Cartoons are a source of inspiration and attraction for our children. With time things have changed a lot, and cartoon TV series has become an unbelievably incredible part of the daily life of children, so next time, why don't you check out some of your favorite cartoons with your children or siblings?
Image Sources: Image 1, Image 2, Image 3, Image 4, Image 5, Image 6, Image 7, Image 8, Image 9, Image 10, Image 11, Image 12, Featured Image.