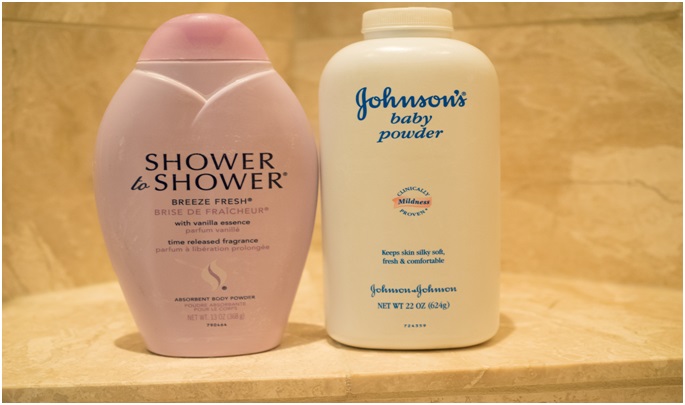 Johnson & Johnson was ordered by a Missouri state jury to pay US$72 million! This is in relation to the damages caused to the family of a woman, who died from ovarian cancer. The ovarian cancer was linked to her use of the company's talc-based Baby Powder for several decades!
Johnson & Johnson baby powder isn't so safe!
A major question is in consideration, whether Johnson & Johnson's baby powder, a soothing white talc, which probably hundreds of thousands of us must have used for decades – causes cancer? Let's hope that it's just a myth!
The case of Birmingham woman Jacqueline Fox!
Aged 62, Fox had used Johnson & Johnson products, including Baby Powder and Shower to Shower for more than 35 years. She applied the products in her genital area too.
She was diagnosed three years ago with ovarian cancer. It was reported by a pathologist that her ovaries were inflamed from talc that then turned into cancer. Later, she died in October at the age of 62.
What Fox's lawyer said?
A lawyer for Fox's family, Jere Beasley said, 'Johnson & Johnson knew as far back as the 1980s of the risk, and yet resorted to lying to the public, lying to the regulatory agencies'.
Outcome of the trial!
In the verdict announced late Monday night, the family of Jacqueline Fox was awarded US$10 million of actual damages. Further, they were also awarded a sum of US$62 million of punitive damages.
Johnson & Johnson's spokeswoman statement!
Johnson & Johnson's spokeswoman, Carol Goodrich said, 'We have no higher responsibility than the health and safety of consumers, and we are disappointed with the outcome of the trial. We sympathize with the plaintiff's family but firmly believe the safety of cosmetic talc is supported by decades of scientific evidence'.
Studies undertaken till date!
In order to find the possible link between the talcum powder use in the genital area and the development of the ovarian cancer, various studies have been undertaken till date. Some studies does not appear to influence the risk of the ovarian cancer; while some studies were able to associate higher risks with its usage, but couldn't find the casual link!