Growing up under a working mom indeed offer learning which is definitely more than mere dealing with things. It helps in learning the patience, the actual definition of independence and even how to safeguard it and also the importance of being respectful. Hey, that's not all; the list is yet to begin! So, presenting here a list of 7 valuable life lessons that you learn while growing up under a working mom:
Life lessons to learn while growing up under a working mom
1. You learned the value of staying disciplined like nobody else
Yeah, you don't even ask for '2 more minutes' when your mom wakes you up for school in the morning. Good manners and etiquette are innate in you; even so much that words like sorry, can I and thank you, keeps on resting on the tip of the tongue, almost ready to tumble out whenever somebody does a favour for you.
2. You know the importance of family
You always try to make the most of that little time which you get to spend with each other. And these little times only make up the memorable moments and thus help in keeping the immense love intact for your family.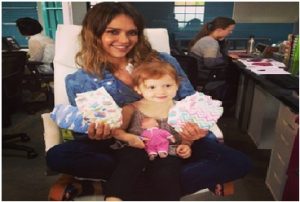 3. You have no other option but to be tough
School days were always hard and tough for you. Whenever any problem came, your mom just said that I will be there; meanwhile you take care of yourself and in this process and you became tougher and even tougher by each day.
4. She taught you to fight in just the right manner
Your mom always taught you to speak only when it was needed the most. She made you understand to speak up in times when you were not at fault. In this fashion, she taught you to take your stand and also to be nice everywhere else.
5. She made you fix your mistakes by yourself
Your mom never stood whenever you made any blunders. She made you to learn, correct and improve, all of this by yourself. And this constant process of learning and improving helped you to develop a clear and a perfect view of the right and the wrong.
6. You feel very strongly about gender equality
You never understand the feeling of women being inferior to men or else women hating men. All you understood is the gender equality as your mom juggled double lives and your father supported her well too!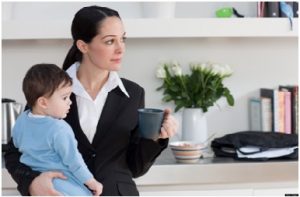 7. You gained a better perspective of the ills which continue to thrive in society
People told that she was doing work and not paying enough attention on her kids. Then too, she did what she wanted; but she never compromised with the love and attention for you; irrespective of how insane her work drove her at times. She was always interested in you and moreover she is always there for you.
Your mom made you more responsible and she was always there to make sure the way you grow. And now you proudly became the mini version of her!